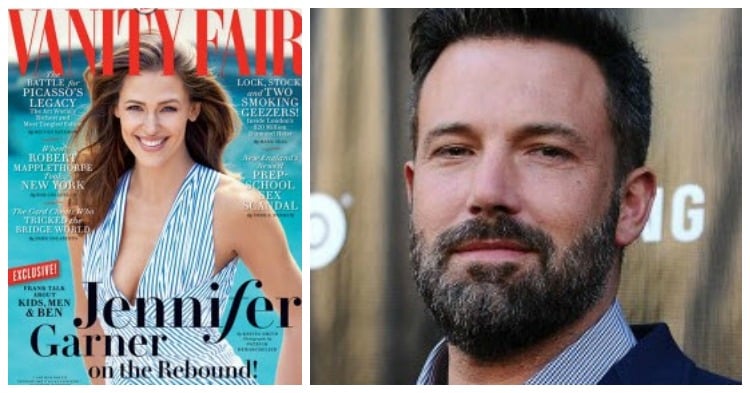 Ben Affleck, 43, says he's totally cool with his ex-wife Jennifer Garner, 43, discussing his alleged affair with the nanny, their marriage breakdown, and the fact that she thinks his phoenix back tattoo is a cry for help (Okay, she didn't exactly say that, but it's got to be, right?).
Garner gave an interview to Vanity Fair and said some interesting things about what it's like being in a relationship with Ben Affleck.
"He's the love of my life. What am I going to do about that? He's the most brilliant person in any room, the most charismatic, the most generous. He's just a complicated guy. I always say, 'When his sun shines on you, you feel it,'" she said.
"But when the sun is shining elsewhere, it's cold. He can cast quite a shadow."
That's a fairly frank description for a Hollywood star.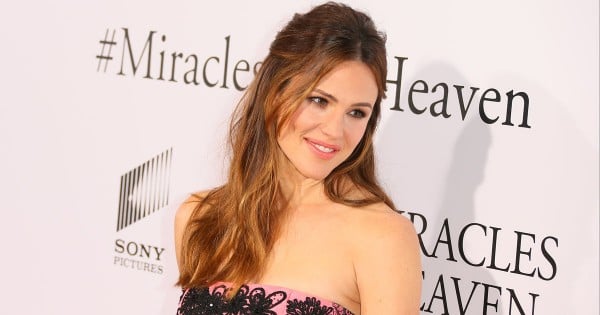 The article came out weeks ago, but Affleck has only just commented on it, giving his permission for her to speak on such matters. So magnanimous.
"She felt like she wanted to discuss it and get it out there and get it over with so she could say, 'Look, I already talked about it—I don't want to do it again,'" he told the New York Times. "It's fine. She's allowed to talk about it."
Initially, he told the NYT interviewer he wasn't going to discuss the marriage or its dissolution "because it ends up being in the record somewhere, in the great miasma of junk on the Internet."
"Jen's great. She's a great person. We're on great terms. I just saw her this morning, so that's the reality that I live in."
Watch sweet Jennifer Garner reading a bedtime story. Post continues after video…
In her Vanity Fair story, Garner denied claims the marriage ended over Affleck's affair with the nanny, Christine Ouzounian, 28.
"We had been separated for months before I ever heard about the nanny. She had nothing to do with our decision to divorce. She was not a part of the equation. Bad judgment? Yes. It's not great for your kids for [a nanny] to disappear from their lives," she said.
As for the tattoo, she made her feelings pretty clear.
"You know what we would say in my hometown about that? 'Bless his heart.' A phoenix rising from the ashes. Am I the ashes in this scenario?" Garner says with a wink.
"I take umbrage. I refuse to be the ashes."