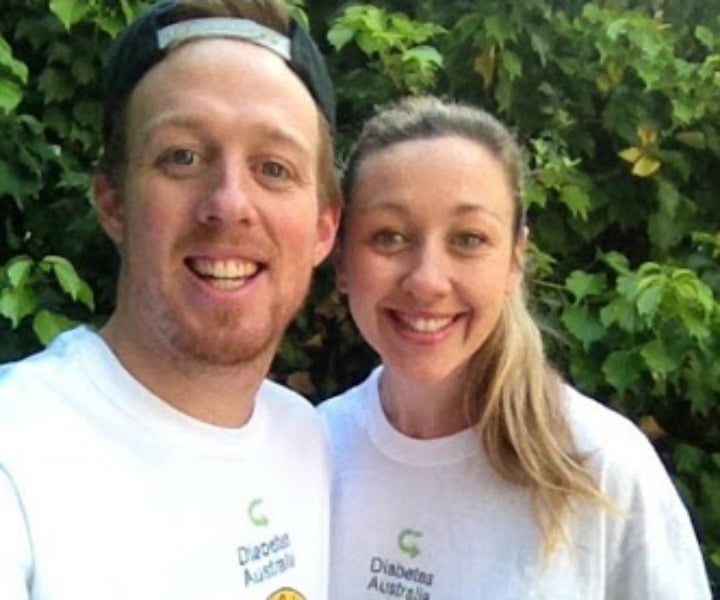 "I would trade everything we had and everything we won to take diabetes away from Josh."
Jenna Whitehead, former competitor on The Block, has provided an emotional insight into her private life, after her husband Josh was diagnosed with Type 1 diabetes.
After appearing on The Block for six weeks, Josh was experiencing extreme weight loss, ongoing thirst and chronic fatigue. Initially, the couple attributed the symptoms to the stress caused by the show, Josh saying that it wasn't anything "a good week of sleep couldn't fix."
After five weeks of waiting for the symptoms to subside, Jenna forced Josh to go to the doctor. He was subsequently, rushed to hospital with a blood sugar level at 35, when it should have been between 4-6.
Within 5 minutes in ER, Josh was diagnosed with Type 1 diabetes.
On her blog, Jenna explains that Josh's pancreas no longer can, and never will produce insulin, so he now needs to inject it 5-6 times a day.
For more pictures of Josh and Jenna…(Post continues after gallery.)