Jen Waite was at home with her three-week-old daughter, when she discovered an email that would change her life.
In her memoir, 'A Beautiful, Terrible Thing' she tells the story of finding out the truth about her husband – who she believes has personality disorders.
The former model and actress was living in New York with her husband Marco* – and while there were warning signs, she could never have guessed the email would unearth the tapestry of lies the man she loved had created.
Listen: Bec snooped on her boyfriend's Facebook and now she faces a dilemma.

It was an email to a real estate agent found in the sent box of Marco's email account on their shared laptop, which had been forwarded to a woman named Viktorja, she told The New York Post's Jane Ridley.
"My girlfriend and I have decided to go with another apartment, but thank you for your time," it read.
Jen said upon reading it, she almost laughed, thinking, "why is Marco still calling me his girlfriend after we've been married for two years?"
"It turned out that the email, which I found the night of Jan. 20, 2015, altered the course of my existence," she told the Post.
"It wrecked my idyllic world as a new mother with a beautiful daughter and seemingly devoted spouse."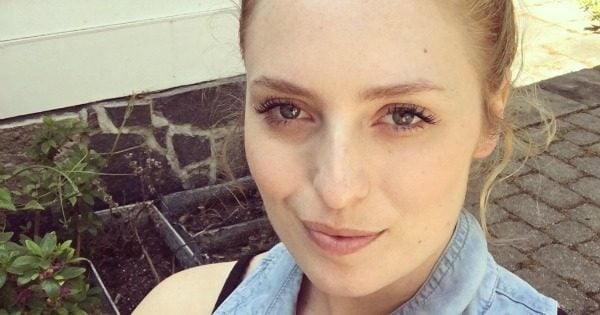 Jen explained that she'd met Marco when was 25, and he was 32 and living in the US illegally in June 2010. They married in February 2013 and later that year, she helped him buy a restaurant.
But within just a few months he felt out of the relationship with his business partners and he started a full-time job as a restaurant manager.
They have a daughter Louisa, born at the end of 2014. It was a long labour.
"Marco kept disappearing to make phone calls to the restaurant," Jen told the Post.
She would later find out that those phone calls were to Viktorja.
After discovering the email, she called Marco at work and accused him of having an affair. He denied it, telling her he had been contacting real estate agents on a co-workers behalf because she wasn't having luck with buying an apartment.
This was a lie of course. As Jen found out when she followed him to his restaurant later and saw him with his arm around Viktorja - who she'd found on Facebook.
He'd been having an affair for months and they were planning on renting an apartment together.
"All those times I'd felt vulnerable and overwhelmed being pregnant or with the baby, he'd been with another woman," Jen said.
Jen told the newspaper she believes her husband is a sociopath and narcissist and hopes to one day become a licensed therapist, specialising in recovery from psychopathic relationships.
Jen, now 32, left her husband and moved to be with her family where she is working in insurance and raising her daughter, now two and a half.
"I hope my story will help other women involved with narcissists such as Marco. It proves that you can break free and lead a more fulfilling life without them."
*Marco is not his real name. 
Have you ever dated a narcissist?