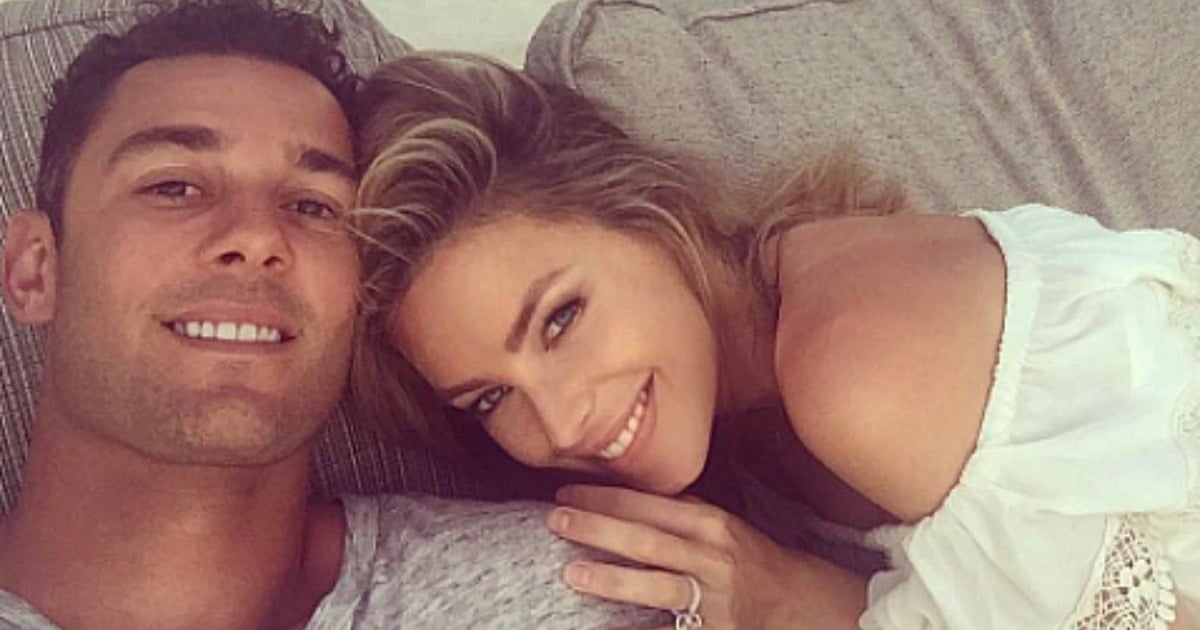 PUBLIC SERVICE ANNOUNCEMENT: Jennifer Hawkins is CV goals.
Aside from being a world-famous model, TV host, brand ambassador, and the founder of a swimwear and a skin-tanning label, Hawkins has another job very few of us know about.
Property Tycoon.
Yup! The 32-year-old businesswoman and her hubby Jake Wall, who owns development company J Group Projects, have a hobby of fixing up Sydney homes into luxurious pads and selling them for whopping profits.
On Thursday evening, the couple pulled in an estimated $3.34 million profit on a North Curl Curl home they bought in 2013.
The last three years saw Hawkins and Wall completely rebuild the beachside property, which now boasts five bedrooms, three bathrooms, an infinity pool, and an expansive designer dressing room.
This success on the property market certainly wasn't the couple's first, either.
In 2014, the savvy duo sold a 700-square-metre block development in the same area for $4.1 million, a steep increase from the $1.4 million they paid just four years prior.
It's believed the couple's current project, in Newport, is their most substantial yet.
The plot was purchased for a sizeable $4 million in 2014, and according to reports from The Daily Mail, will have $350,000 invested into the landscaping and pool area alone. Apparently, the "monolithic" residence will become Jen and Jake's permanent home.
So, um, anyway Jen… I just got my $780 car registration bill… and it's due on December 7.
I dunno if that compels you to, um, reach for your credit card or anything… but my email is [email protected] if you, um, feel like you'd like to… um… pay for it.
WATCH: What's your financial situation like at the moment?