Ay, well. This is what a headpiece worth as much as about three houses looks like atop Jennifer Hawkins' head: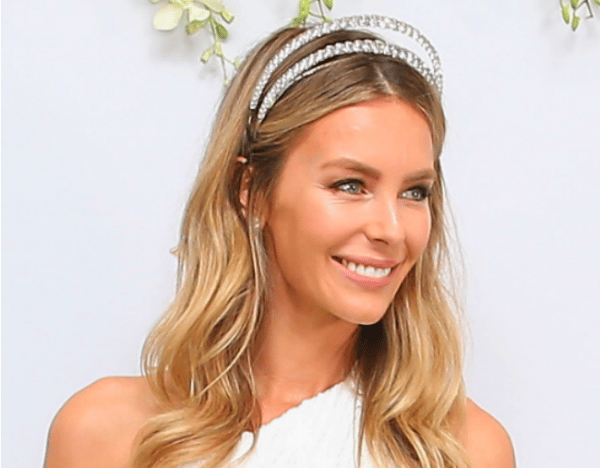 Ain't that some fancy jewellery?
Hawkins arrived at the Doncaster Mile Luncheon in Sydney on Thursday wearing a $3 million white diamond headpiece.
The headpiece, which was crafted by jeweller Nic Cerrone, is reportedly the most expensive fascinator ever created in Australia.
In an interview with Today Extra, Hawkins explained the headpiece took 94 hours to make, describing the piece as "so magnificent". Oh, and it has a quiet 122 carats, too.
"Theres a security guy over there because it's so magnificent. It's nice to have on my head, but it will be nice to take it off and look at it, too."
Asked if she would lend the piece to Meghan Markle for the upcoming royal wedding, Hawkins said "even though it's not mine to lend, sure".
Because of course, the princess-to-be will be short of a crown come May.