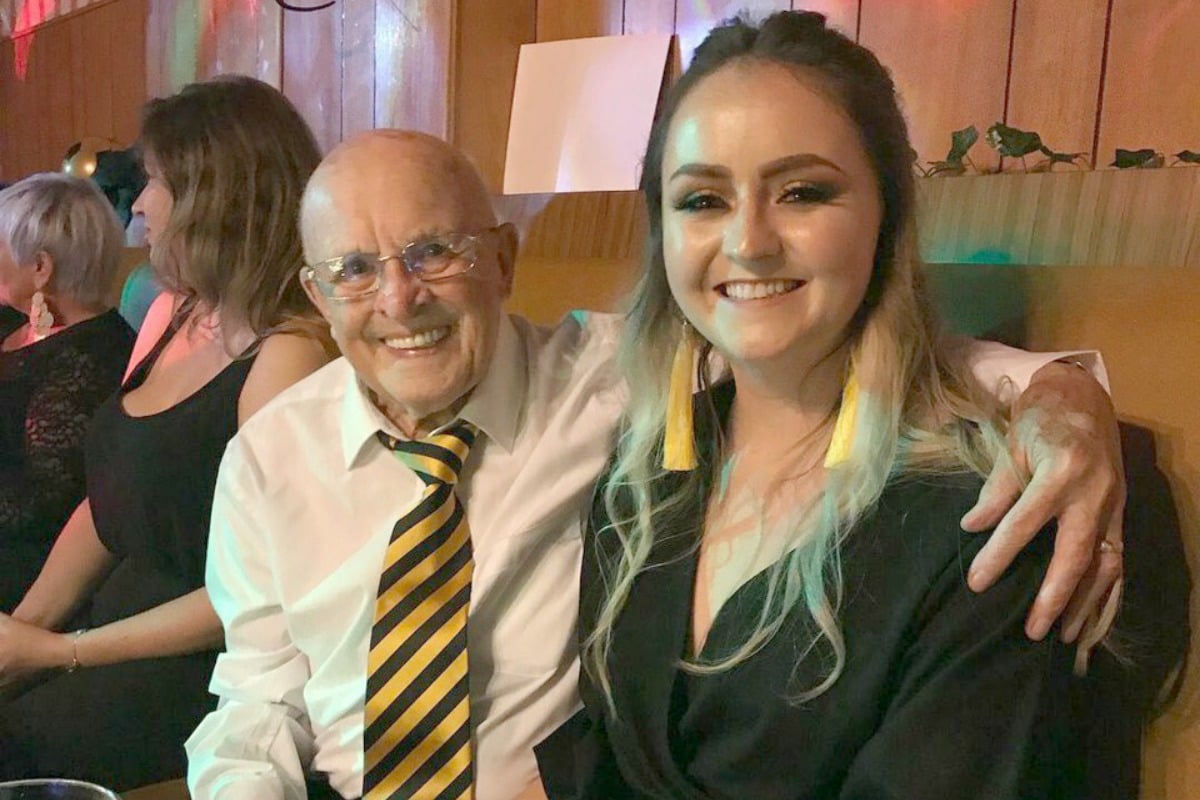 Usually, scrolling Twitter is a soul-crushing experience that will leave you feeling bitter and angry at the world.
But sometimes when you least expect it, you'll come across something so pure it'll bring a tear to your eye.
Enter Jen Barclay and her extremely sweet grandad, Robert.
Scottish student Jen shared her love for her grandfather in an adorable Twitter post, complete with a video compiling his pure joy of greeting her at his front door.
My wee Grandad, 87 years young and he's my no.1 guy???? I love him with all my heart. And I love recording his reactions when I come to visit. I hope everyone can appreciate the video I've made as much as I do????????????xoxo pic.twitter.com/4XK4TEBctQ

— Jen (@JenBarclayX) December 14, 2018
The video shows Robert answering his door 17 times, always smiling, looking dapper and offering a funny one-liner.
Seriously. Look at his smile.