Former Australian tennis player Jelena Dokic has levelled shocking allegations of abuse and violence at her father Damir.
In her new memoir Unbreakable, the now 34-year-old detailed the emotional and physical abuse she suffered at the hands of her father in the years she tried to crack into the professional tennis circuit.
"He beat me really badly," Dokic told The Sunday Telegraph, adding the abuse began from the moment she picked up a tennis racket, later "spirall[ing] out of control".
Dokic said as the years went on, it wouldn't take much to trigger a violent episode from her father, saying it could come from "a mediocre training session (or) a loss, a bad mood".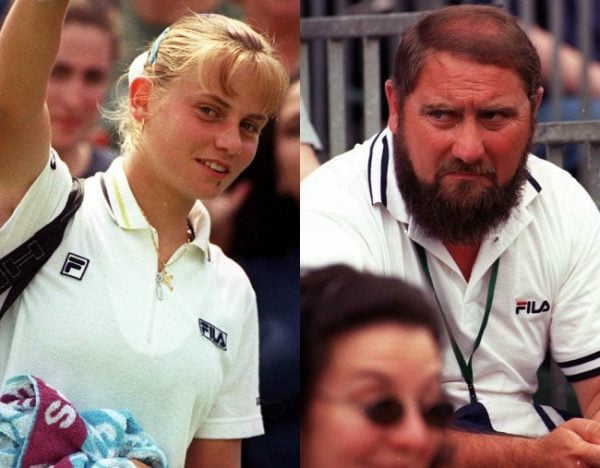 She says he would spit in her face, pull her hair and kick her in the shins.
"[The beatings] happened almost on a daily basis, but I also struggled with the emotional situation," she told the paper. "Not just the physical pain but the emotional [pain], that was the one what hurt me the most … when you are 11, 12 years old and hear all those nasty things … that was more difficult for me."
The former tennis star moved to Australia in 1994 with her parents from the family's home in Yugoslavia.
However, it's not the first time Dokic has made these allegations in public regarding her father. Eight years ago, she vaguely touched on the abuse she suffered as a child in an interview with Fairfax.