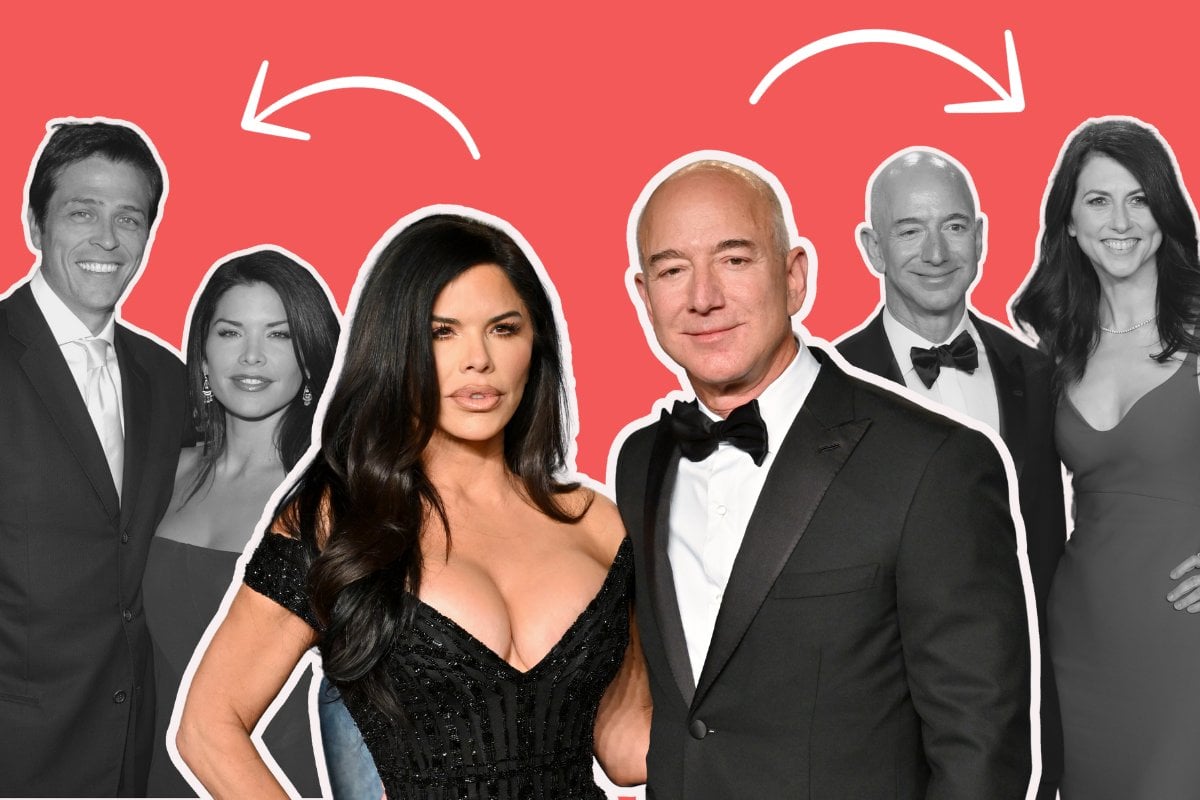 He's the world's third-richest man, with a net worth of approximately $160 billion, so it's little wonder that Jeff Bezos' divorce and new partner are the subject of public interest.
Bezos and author Mackenzie Scott announced their divorce in 2019, but a mere day later, reports came out that he had already moved on with ex-news anchor, Lauren Sánchez, despite the fact she was still married to talent agent Patrick Whitesell.
Jeff and Lauren have just given an eye-opening Vogue interview to celebrate their engagement earlier this year and upcoming wedding, and it got us thinking: wait, how did we get here?
Let's go back through each of their marriages, divorces and, of course, all those pesky cheating rumours.
Jeff Bezos and Mackenzie Scott's marriage.
Jeff is the founder, executive chairman, and former president and CEO of Amazon, which paved the way for him to become... incredibly rich.
Bezos has since founded the aerospace manufacturer Blue Origin, which sends people to space, purchased American newspaper The Washington Post, and co-founded the biotechnology company Altos Labs.
He's a busy boy.
Jeff and Mackenzie married in 1993 after meeting at the hedge fund D.E. Shaw & Co. in New York City. "My office was next door to his, and all day long I listened to that fabulous laugh," Scott told Vogue in February 2013. "How could you not fall in love with that laugh?"
Before meeting Bezos, Scott was studying for a Nobel Laureate in Literature at Princeton University and became a research assistant for author Toni Morrison.