If you're anything like me, you had three very distinct thoughts upon listening to/watching the masterpiece that was Beyoncé's Lemonade visual album last year:
1. This may be the best thing my ears have ever experienced.
2. Wait…did Jay-Z cheat on Beyoncé? Who would do that?
3. I will not rest until I discover the true identity of "Becky with the good hair."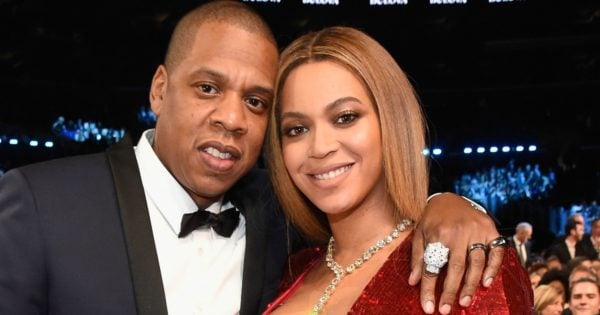 Now more than a year later, we might finally have the answer to the constant infidelity rumours that have plagued music royalty Beyoncé and Jay-Z since Solange attacked him in an elevator in 2014.
The rapper's latest album, 4:44, was released on his streaming service today and the world was very quick to pick on hints of the 47-year-old father of three claiming responsibility for nearly everything Beyoncé accused him of (via song) last year.
With lines like "You did what with who?/What good is a ménage à trois when you have a soulmate?/You risked that for Blue?" it's clear the music mogul is admitting to something.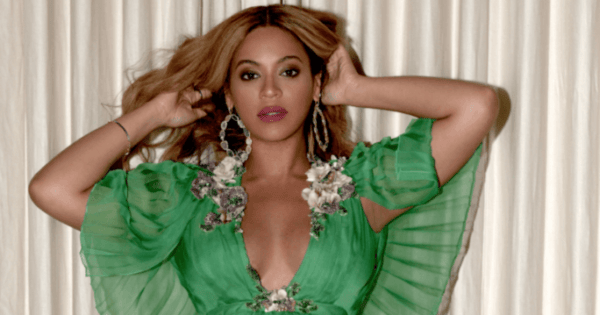 And while he doesn't clarify any theories as to who the mysterious "Becky with the good hair" might be, he does make a few references to her throughout the album.
"Yeah, I'll f*** up a good thing if you let me/Let me alone Becky!" he raps on Family Feud.
Some fans were quick to praise the couple for both being so transparent about their relationship struggles.
#Lemonade & #444 are so dope for their transparency & vulnerability alone! Especially in an era where we front like we dgaf about nothing.

— Jawn Snhoe (@VisionPoet) June 30, 2017
Others are still annoyed that Jay-Z was unfaithful to Queen Bey in the first place.
Me tryna vibe to Jay Z album but him cheating on Beyoncé keeps popping in my head pic.twitter.com/k5RrH5EMtt

— 〽️ (@xxMERE) June 30, 2017
Solange: beats Jay Z in an elevator for cheating

Y'all: nah

Beyoncé: says Jay cheated on Lemonade

Y'all: nah

Jay: "I cheated"

Y'all pic.twitter.com/m5hPbK5YC8

— struggles & sass (@20SomethingSass) June 30, 2017
So what I'm getting is Jay Z cheated MORE THAN ONCE... on THE Beyoncé Knowles of Houston, Texas... and they STILL together... y'all pic.twitter.com/pR5hIDQXMc

— obvisoudly jack jack (@kriegdei) June 30, 2017
But Jay-Z's 4:44 isn't just about his infidelity. The album also touches on his experiences as a black man, life as part of the hip-hop industry and life as a father to three children.
One song even includes a heartfelt confession from his very own mother, who the rapper reveals has come out as a lesbian and fallen in love.
LISTEN: Is electronically cheating a thing?
"Mama had four kids, but she's a lesbian/Had to pretend so long that she's a thespian/Had to hide in the closet, so she medicate/Society shame and the pain was too much to take," he raps in Smile.
"Cried tears of joy when you fell in love/Doesn't matter if it's a him or her/ I just wanna see you smile through all the hate."