South Australian Premier Jay Weatherill has just delivered the most almighty of mic drops to federal minister Josh Frydenberg and oh dear God, this is what entering heaven surely feels like.
It all went down in front of a national press pack to discuss the Government's new plan to tackle South Australia's ongoing energy crisis on Thursday.
Frydenberg, the federal Minister for Environment and Energy, began the conference by telling the media the Federal Government "is focused" on fixing the issue that in recent months has seen tens of thousands of residents across the state without power.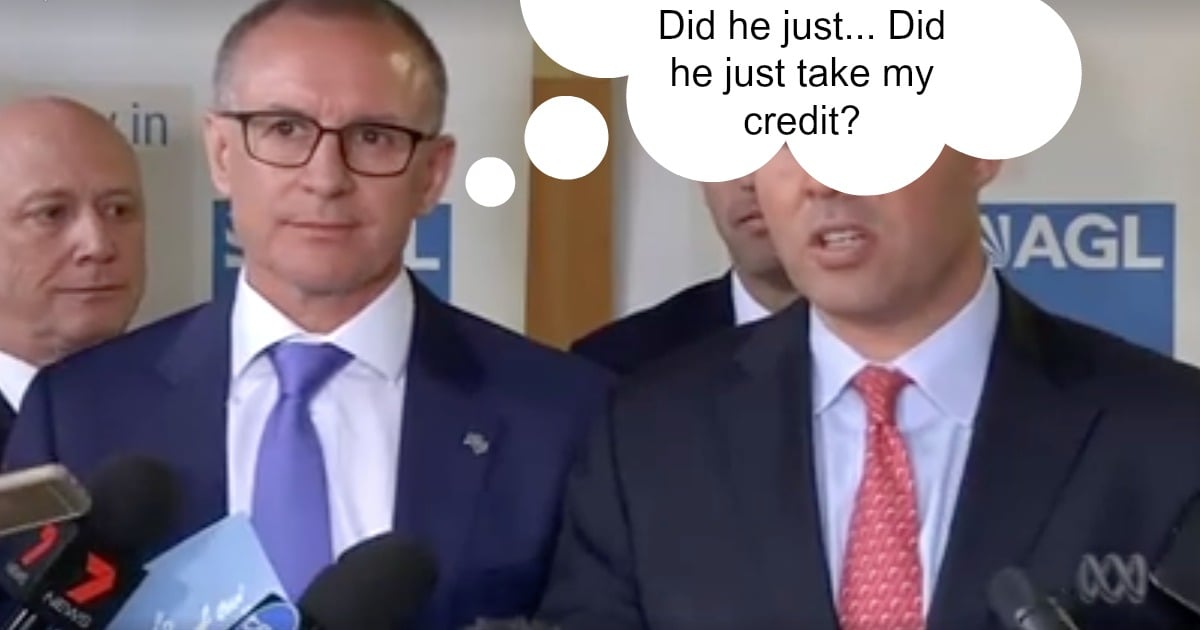 Then, because he's kinda smarmy, Frydenberg casually slipped in just how hard he, Prime Minister Malcolm Turnbull, Cabinet Secretary Arthur Sinodinos and Minister for Resources and Northern Australia Matthew Canavan had been working to solve the critical issue.
Coincidentally, this was the moment Weatherill decided he was completely done and began rolling up his sleeves, readying for a fight.