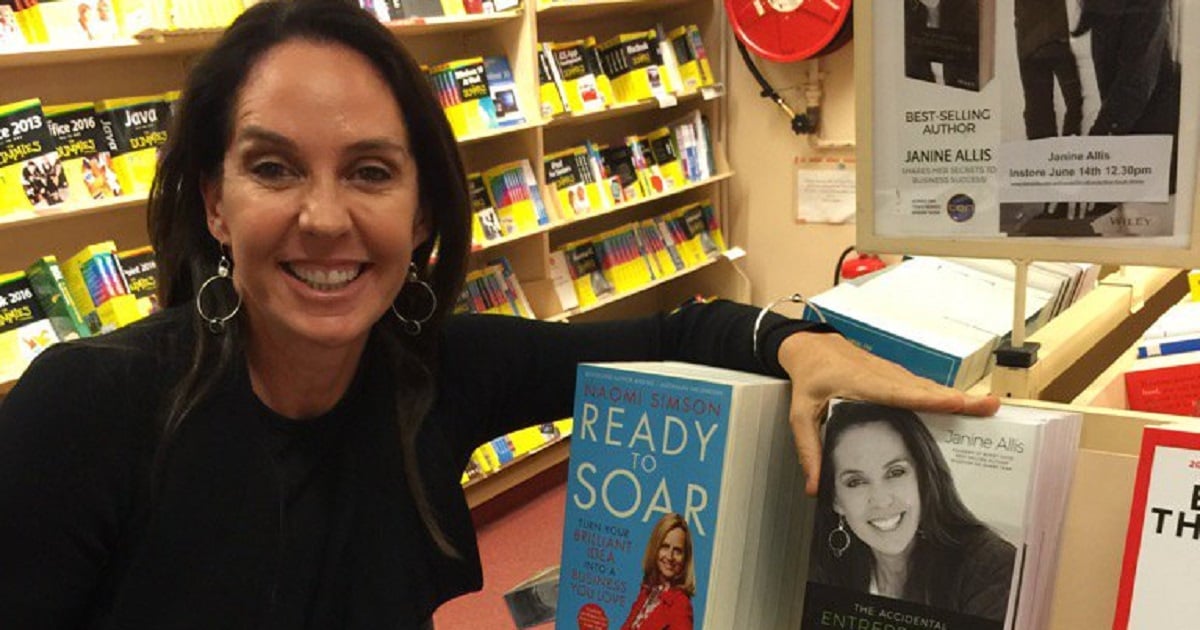 Janine Allis, Boost Juice founder and judge on Network Ten's Shark Tank, is the first to admit she isn't a "perfect" wife and mother. That's because perfection when it comes to being a wife and mother is impossible.
She's brought Boost Juice from her kitchen bench (literally) to 17 countries around the world, all the while maintaining a 20-year relationship with husband Jeff Allis, and raising four children; Samuel, 25, Oliver, 19, Riley, 18 and Tahlia, eight.
Surely there's some trick to how Allis has led such a successful career while managing to maintain a happy home?
Glad you asked – the businesswoman relies on the following five strategies. Watch and learn.
Janine Allis shares her parenting tips and tricks. (Article continues below.)
In a recent episode of Mamamia podcast I Don't Know How She Does It, Allis shared all the parenting tips that saved her marriage and her sanity.
1. Food ninja
Allis says she's highly skilled at hiding both fruit and vegetables in meals she makes for her family.
"They had a spaghetti bolognese last night but 70 percent of it was broccoli. So I've just got this ability to go, you know what? You may not all like things but you need to eat them and I think the more knowledge you get the more you think you need to eat your fruit and veggies."
Allis also keeps processed foods to a minimum at home. "When they're at home you may as well keep them healthy because God knows what they eat out."
2. Family time
As arguably one of the busiest women in Australia, Allis has long accepted that her workload means she won't get to spend as much time as she'd like to with her family. In order to cope, she blended her work and family life together as much as possible, keeping toys in her office and taking her kids to business meetings and work trips.
Allis also focuses on quality time over quantity, like the time she read the entire Harry Potter series to her kids each night after realising she was feeling disconnected from them.