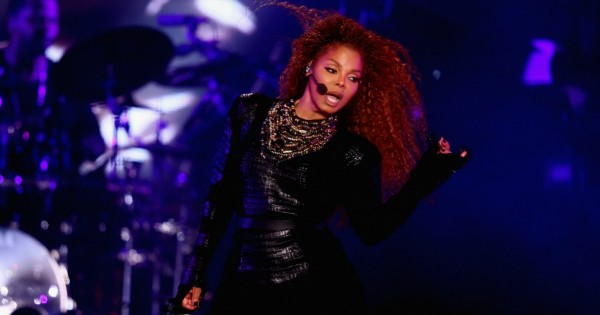 Janet Jackson has put her world tour on hold because she is planning to start a family.
In a video message on Twitter the 49-year-old said: "My husband and I are planning our family – so I'm going to have to delay the tour."
All future dates on the Unbreakable world tour have been scrapped.
"Please, if you can, try and understand that it's important that I do this now, " she said. "I have to rest up. Doctor's orders. I will continue the tour as soon as I possibly can."
The singer thanked her fans, dancers and crew and said she "can't wait to get started again".
It follows a bunch of hurdles for the tour. In December, 29 US dates were postponed after she was advised needed surgery and in March, the European leg of the tour was differed.
Jackson is married to 41-year-old business tycoon Wissam Al Mana and has no children.
Back in 2009, Jackson told Harper's BAZAAR she would consider adoption but was open to having her own children.
"I think that if I'm really supposed to have kids, it will happen, if that's God's plan for me," she said.
But unfortunately the odds may be against her. Women's health expert, Dr Sherry Ross, exclusively told Hollywood Life that the chances of a 49-year-old getting pregnant is less than one percent.
"But let's say she may have frozen her eggs 10 years ago when she was still in her 30's, it's possible this is her own genetics. Or the more likely option is that she may be using a donor egg," said Ross.
Jackson has wanted to be a mother for years and has shared it with the press but it's incredibly brave to share her plans and hopes, especially now.