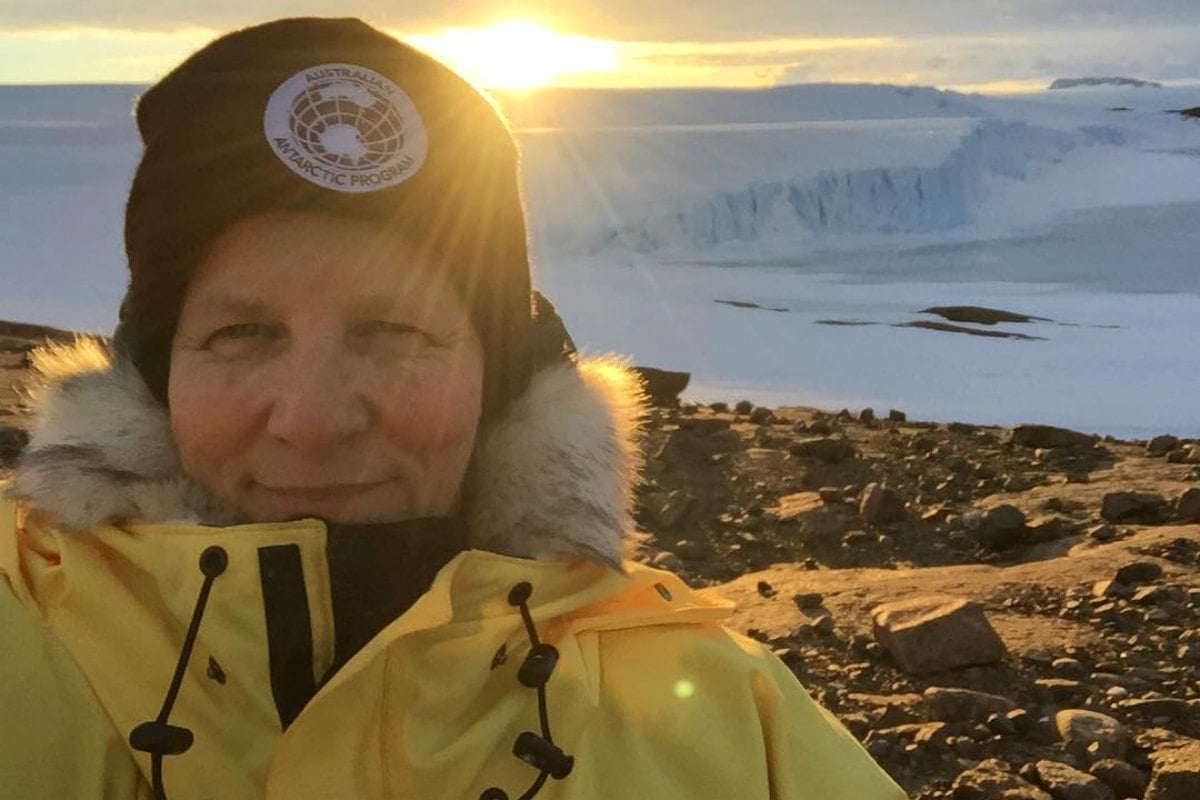 For three months between November, 2018, and February, 2019, Jane Allen lived on top of an isolated rock outcrop, on the Mawson research station in Antarctica.
A writer, producer and screenwriter by trade, it was unlike any writer's room she had previously found herself in. But thanks to the Australian Antarctic Arts Fellowship, there she was.
Like the other 28 expeditioners – some new like her, others veterans – she was taught outdoor survival skills, and pitched in with the day-to-day upkeep of the station. It was a fully immersive experience.
According to the Mawson station website, Saturdays are for duties like "vacuuming the living area, shovelling snow, cleaning the cold porches", and expeditioners participate on 'Slushy duty' where they help the chef prepare meals. For other supplies like soap, linen and other household requirements, residents can access a walk-in cupboard, lovingly dubbed as their 'Woolies'.
Jane Allen appears on our co-listening podcast for parents and kids, That's Incredible. Post continues below.
Speaking to Mamamia on our podcast, That's Incredible, Allen describes the two week journey aboard the Aurora Australis "icebreaker" she took to get there. An adventure in and of itself.
"If you're going to the Australian base, you're going on the Aurora Australis, an icebreaker ship that leaves from Hobart. It takes two weeks to get to Antarctica and you go across the Southern Ocean," she says, describing the ocean as one of the "most dangerous on the planet".
"There can be incredibly big seas, and sometimes you can see ships, where the whole front disappears under huge waves."
As they got closer to Antarctica, so did the threat of looming icebergs.
"You need to have spotters on the bridge of the ship to keep an eye on where icebergs are. You see a bit of ice, and then a wave comes and it disappears.
"What we remember from the Titanic is that 90 per cent of the iceberg is under the water, [but] I'm pleased to say that in the two weeks down there, and the two weeks back, we didn't hit anything, so I am here to tell the tale."