Did you know your vagina needs exfoliating?
That right now, you've probably got a big ole scabby vaginal callous in desperate need of attention?
Yeah, neither did. Mostly, because it's not… true.
But also because we saw an advertisement for the Jamu Stick, a magical stick that's meant to exfoliate your crusty vagina, among other things.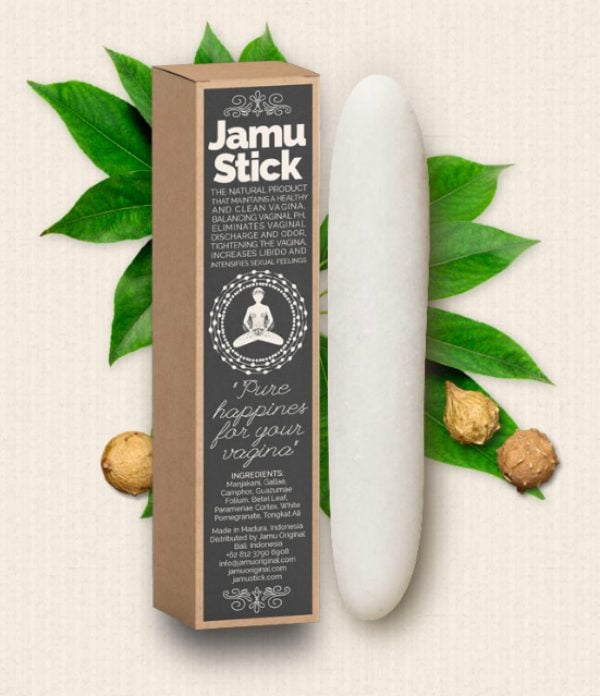 Before we go any further, we'd love it if we could all hold hands and chant 'do not put this in your vagina'. Just to be clear, again:
DO NOT PUT THIS IN YOUR VAGINA.
OK, now onto what the eff this vagina exfoliating stick is promising us.
The Jamu Stick is the latest in a long line of sh*tty wellness products we're meant to be shoving up our birth canals because they're supposedly dirty and must be cleansed for one easy payment of US$28 plus shipping.