On the weekend my son had a can of lemonade. He drank the whole lot with relish, chugging it down without a straw, much to the jealousy of his little sister who watched on in awe.
It was a treat for a kid who is usually confined to water or milk but he was thrilled to be allowed to guzzle the lot with glee, and I enjoyed watching my son delight in it.
So I'm a little miffed to hear that according to celebrity chef Jamie Oliver I'm not a loving mother, I'm an "arsehole". A "tosser." That "I don't truly care."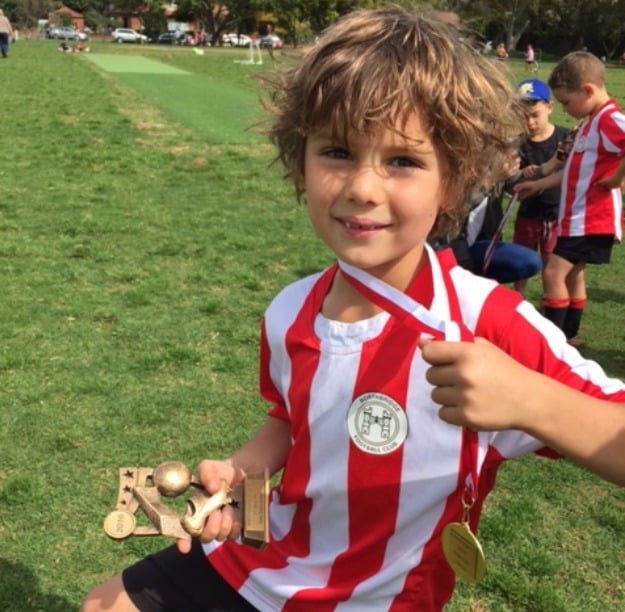 Shauna's 7-year-old, Odie, who simply guzzled his lemonade. Image Supplied.
Oliver has expressed his blunt opinion of parents like me in his upcoming show called Jamie's Return to School Dinners.
The dad of five said:
"I've spent two years being PC about parents. Now is the time to say, 'If you're giving your young children fizzy drinks, you're an arsehole. You're a tosser. If you give them bags of crisps you're an idiot. If you aren't cooking them a hot meal, sort it out. If they truly care, they've got to take control."
Oliver continued:
"I have seen kids of the ages of four or five, the same age as mine, open their lunchbox and inside is a cold, half-eaten McDonald's, multiple packets of crisps and a can of Red Bull. We laugh and then want to cry."
Oliver has even called on the UK Government to give teachers the power to "confiscate junk food at the school gates"
He says 70 per cent of packed lunches given to schoolchildren were "disgraceful".