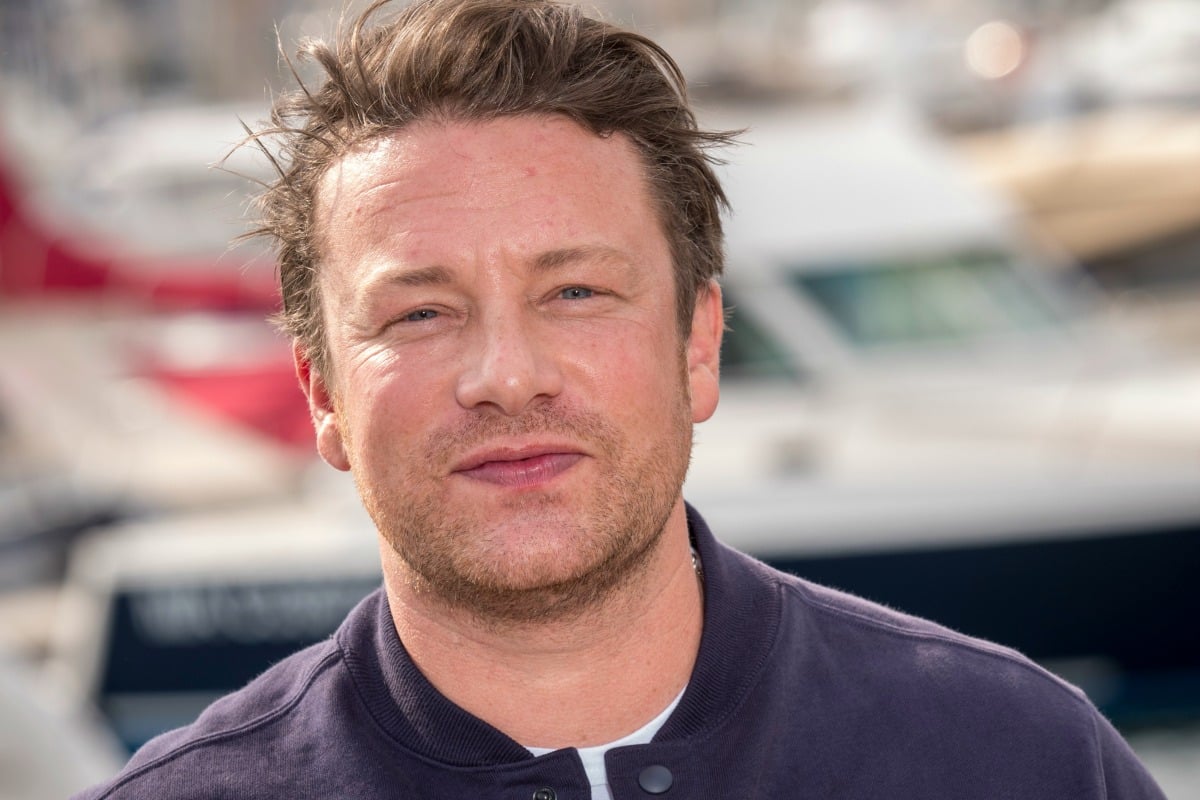 For 20 years, Jamie Oliver has been one of the most recognisable chefs in the world. But while his TV shows have always been casual and fun, his behind-the-scenes business ventures have been far more tumultuous.
We first saw Oliver in 1999 when the BBC debuted his TV show The Naked Chef, and since then he's been a permanent fixture on our screens and in our kitchens.
The 44-year-old went on to star in several cooking shows including Jamie's Kitchen and Jamie's 15 Minute Meals, and is now broadcast worldwide across 220 channels.
Here is Jamie Oliver talking to Sunday Night about his financial troubles last year. Post continues after video.
In 1997, father-of-five Oliver worked as a sous-chef at London's Michelin Star winning Italian restaurant The River Cafe.
It was here that he got his break, when a colleague called in sick and Oliver was required to work the day a documentary about the restaurant was filming.
After it aired, Oliver was called by five different TV production companies. In April 1999, The Naked Chef premiered.
Oliver has 20 books printed in 36 languages worldwide, of which he has sold more than 40 million copies. In fact, he is Britain's biggest selling non-fiction author and would top the overall rankings too, if it wasn't for a rather successful book series by JK Rowling.
At the peak of his franchise career, Oliver had 42 restaurants in the UK, as well as premises all around world including in Canberra, Sydney, Adelaide, Perth and Brisbane.