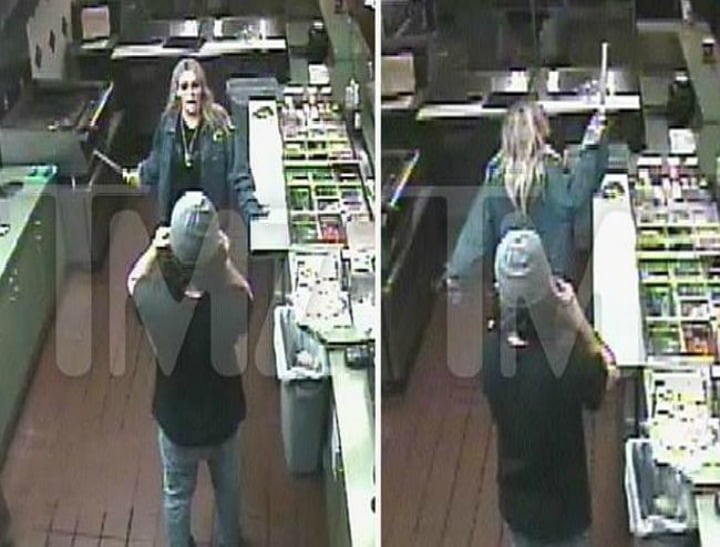 Britney Spears' little sister went for a late night snack and ended up waving a knife at people … oh well, we suppose it's happened to the best of us.
Jamie Lyn Spears, sister of Britney, has found herself in a real-life Cluedo tryst.
Weeks after Spears reportedly broke up a sandwhich shop brawl, TMZ has released footage showing the 23-year-old mother and 'actress' wielding a 17cm long knife.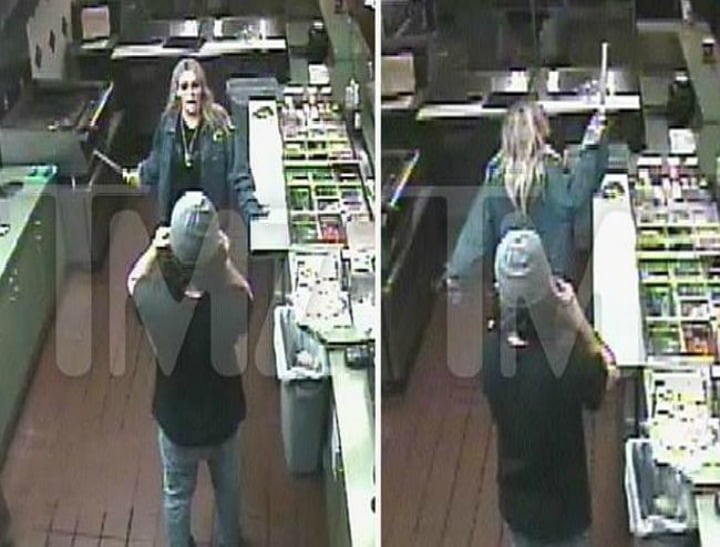 Brit's little sister is seen on tape, pulling her friend from the fight at a Louisiana Pita Pit before jumping behind the counter and waving the serrated knife at patrons.
TMZ alleges that a brawl between some male patrons started and Spears' female friend was hit in the head with a bottle prompting the ex-Nikelodeon star to take control of the situation. Ninja style.
The 5 best things that happened at Jamie Lynn Spears' wedding.
The Pita Pit clerk looked calm as he assumedly rang authorities while blocking the mother-of-one. No arrests were made.
Check out the full video below!