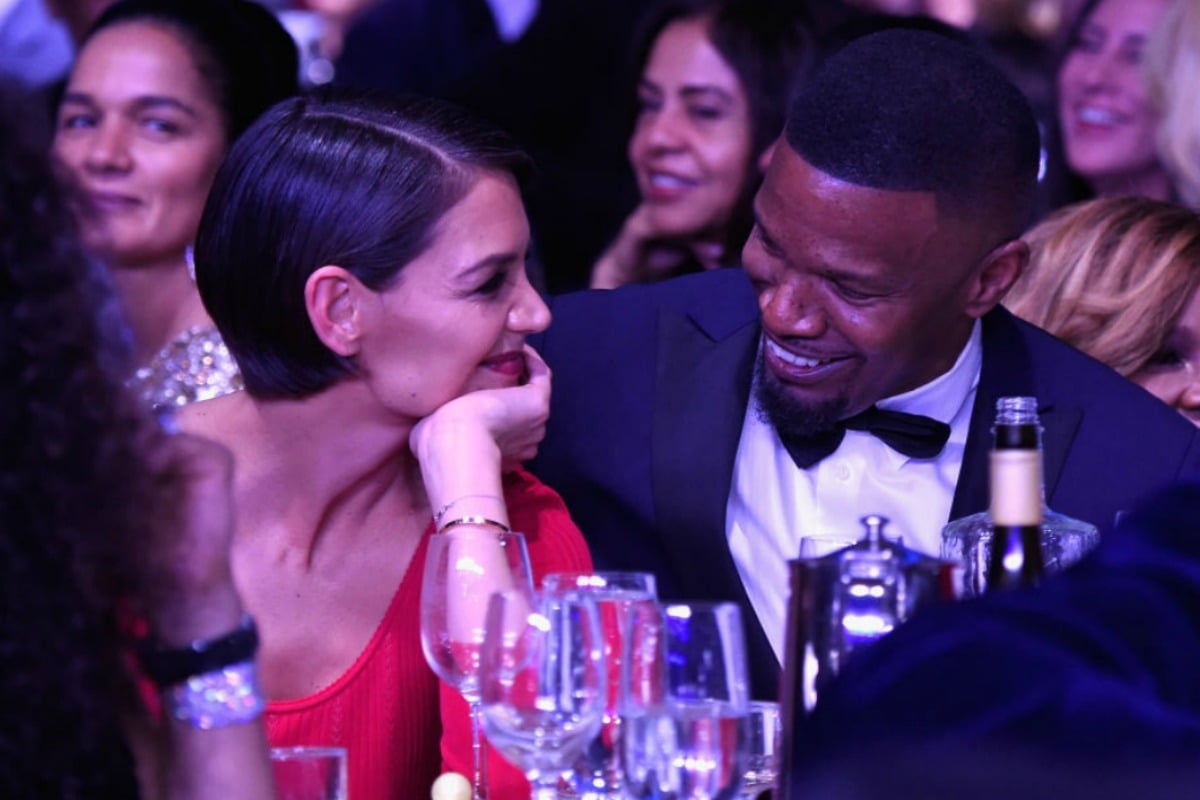 They're the couple shrouded in mystery, believed to have been involved for six years (which we understand to be approximately 30 in Hollywood relationship years).
But, rumour has it, Jamie Foxx and Katie Holmes' relationship is kaput, with the Django Unchained star boldly exclaiming his single-status on stage in front of hundreds of people at an Oscars afterparty this week.
Given the lengths they've taken to avoid speculation about their relationship, Foxx having walked out on interviews when quizzed about Holmes in the past – it seems very unusual he would make such a public announcement based around his relationship status.
It's all very fishy, and we care a lot, so we've lit up our pipes and donned our Sherlock Holmes caps to get to the bottom of it.
(By which we of course mean we've… stayed sitting squarely at our desks scouring the internet for dirt, but same thing).
And so, here we present our case notes:
At approximately we-don't-know o'clock on Oscars night, 51-year-old Foxx told guests he was performing to at Byron Allen's Beverley Hilton Oscars celebration that he is "single". Which is very damning evidence that he is no longer with Holmes if you ask us.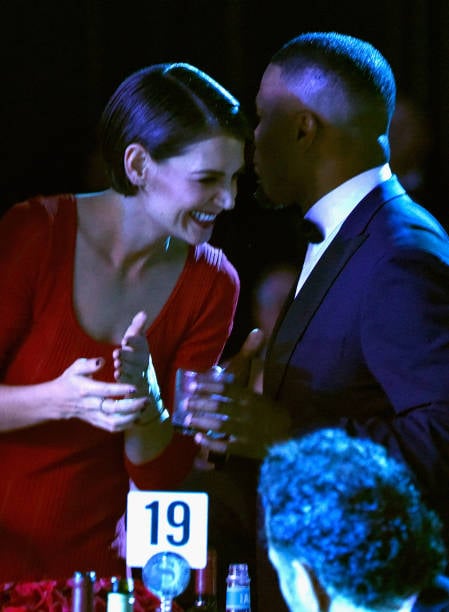 "Right before he sang, he told the crowd he's single," a guest told HollywoodLife.