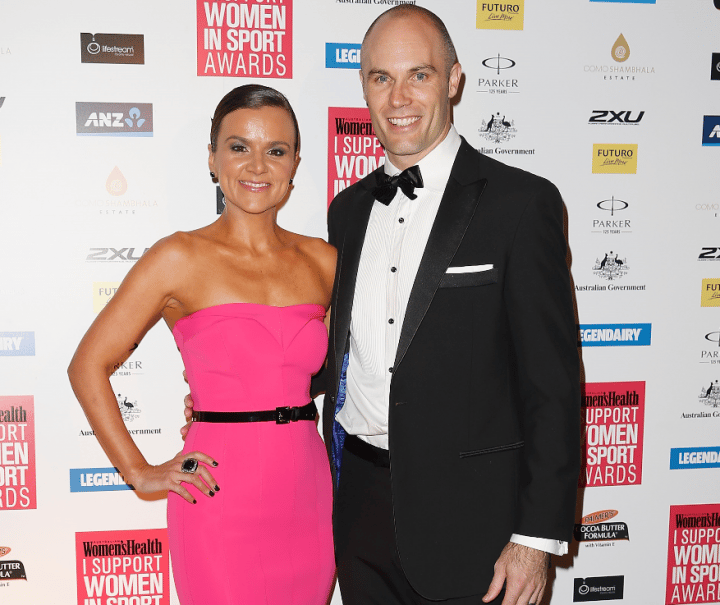 One appalling tweet about a sportsman's girlfriend had us all talking this morning.
An Australian sports bet site has been forced to apologise for a disgraceful tweet about the girlfriend of a sports star.
The appearance-shaming tweet, by betting firm OddsChecker, included a photo of Manchester United star James Wilson, 19, holding hands with his partner Frankie Barwell at a club awards ceremony this week.
"Sure she's a lovely girl but someone needs to remind James Wilson he's a pro footballer," the tweet read. "Start abusing this privilege."
The betting firm, which is part of Sky Bet, later removed the tweet and issued a (rather lame) apology.
"Apologies for the offence caused by our earlier Tweet – it's now been deleted," it wrote.
But understandably, the misogynist comment faced immediate backlash from social media users, who wasted no time in pointing out it was "sexist," "disgusting," "offensive" and "shameful". (post continues after gallery):
Women's Health editor Felicity Harley, who is married to ex-Geelong player Tom Harley, told Mamamia people are often "just plain mean" about the appearance of sports star's wives and girlfriends.
"When you date a professional sports star you have to be prepared for people to share opinions about your looks. It just comes with the territory," she said. "People are just plain mean (especially women!) on faceless social media."