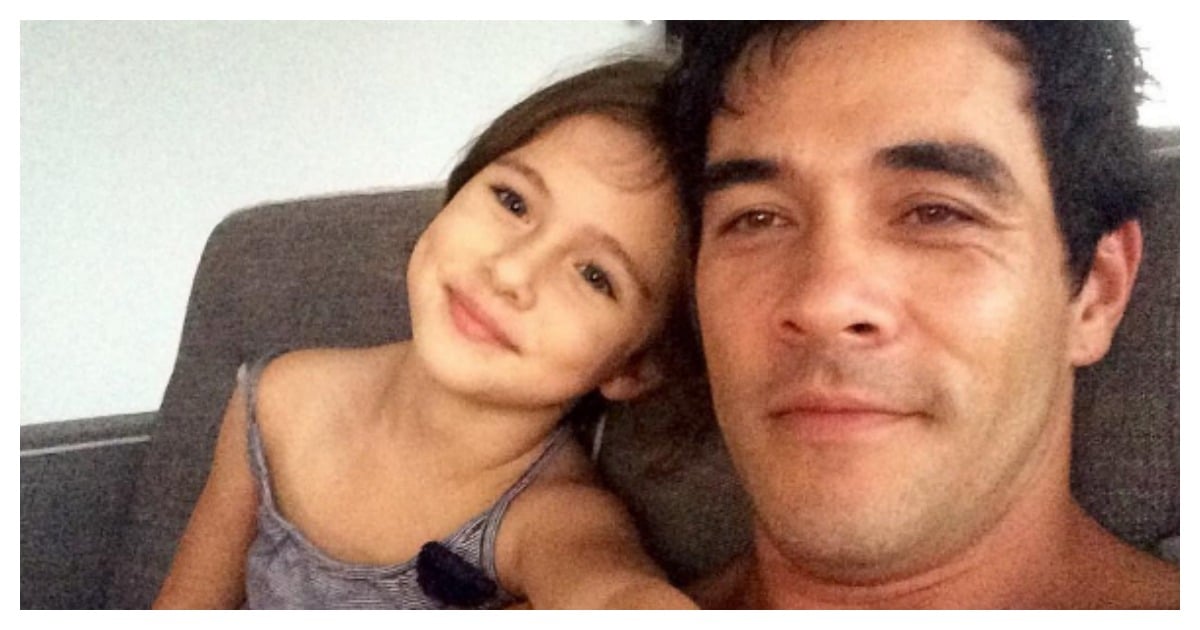 According to 40-year-old actor James Stewart, his return to television screens all comes down to one thing – his daughter.
Having spent almost 18 months away from acting to focus on raising three-year-old Scout – who he shares custody of with ex-fiancee Jessica Marais – Stewart is heading back to our screens to join Channel 7 classic Home And Away. 
And the reason for his return, he says, is the same as most parents out there.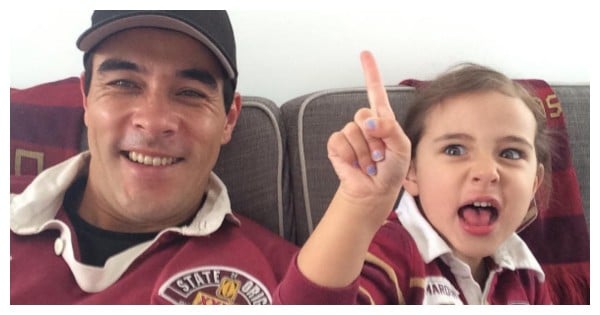 Stewart with his daughter, Scout. Source: Instagram.
"It's that time in your life, where art and money become an issue," Stewart told TV Week.
"I got to the end of the end of three years of raising my daughter and just thought, "Oh, I need to work. I've got to get her through school", he continued.
"Children give you perspective", Stewart added, continuing that Scout has "made me learn."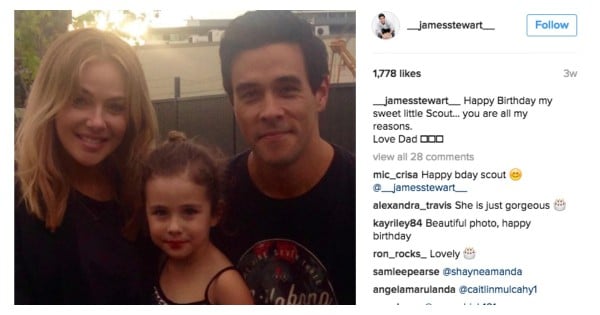 Marais and Stewart celebrating Scout's birthday. Source: Instagram.
Having gone through a hugely public breakup with fellow actress and partner of six years in 2015, Stewart retreated, dedicating his time to Scout and working on an effective parenting relationship with Marais.
But after short bursts of acting on short series like ABC's Tomorrow When the War Began, Stewart's return will be more permanent, joining Summer Bay's newest family, the Morgans.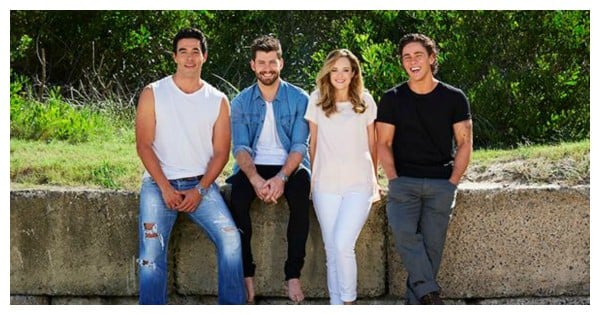 James Stewart on-set with his Home and Away family, the Morgans. Source: Channel 7.
Stewart will star as Justin Morgan, with actors Orpheus Pledger an Jackson Heywood acting as brothers Mason and Brody, and Penny McNamee as sister Tori.
According to Channel 7, the family has a dark past with many secrets that they're trying to keep under raps. But if memory serves us correctly there's never been a secret Alf Stewart couldn't get to the bottom of, so good luck.
Watch the Morgans imminent arrival in Summer Bay...