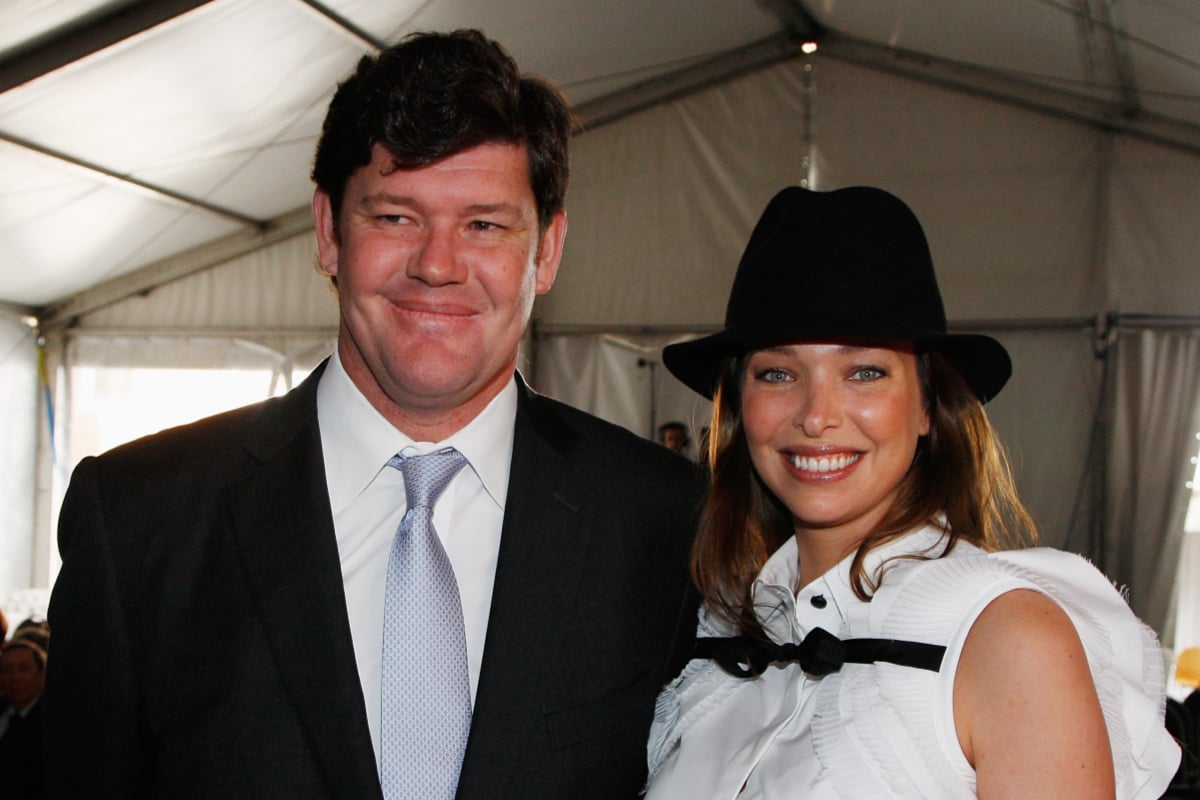 The following is an extract from The Price of Fortune: The Untold Story of Being James Packer by Damon Kitney. Harper Collins. RRP $45.00.

James Packer calls it 'the best Christmas I've ever had'. In December 2017, he and his ex-wife, Erica, spent their first family Christmas – with their three children, Indigo, Jackson and Emmanuelle – in the Aspen house they jointly own, West Buttermilk Estate. A week later, the day after his children headed back to Los Angeles, his first wife, Jodhi Meares, arrived in Aspen with her sister Sophie Morgan. James's mother, Ros, was also there for the New Year period, spending some precious time with her only son.
Remarkably, through the horrors of recent years, as everything else spiralled out of control, James's greatest comfort came from his contact with these three most important women in his life. He still calls his ex-wives, whom he affectionately refers to as 'Eri' and 'Joda', his 'best friends', while he calls his mother 'Mummy'. Over recent years, another name has been added to the list of his closest female confidantes – his current partner, Canadian-born model Kylie Lim. James says he hopes to have the same 'magical' experience with Erica and his children in Aspen for Christmas 2018. It's a fair bet Meares and his mother will visit again at some stage, as will Lim.
Sitting in the living room of that very house, with its spectacular backdrop of magnificent Colorado snow country visible over his shoulder through the floor-to-ceiling windows, I ask him how he has managed to stay friends with both his exes. There is a long pause before he eventually answers; it is clear this is tough terrain. 'Erica is my priority. She is the mother of my kids. And the kids are my priority,' he says, slowly. 'Jodhi is a great source of happiness and friendship in my life. I talk to Erica multiple times a day. And I think Jodhi is an incredibly special person. I'm just so lucky to have them both in my life.'
***