James Middleton was 23 years old when his eldest sister married the future King of England.
An estimated two billion people worldwide watched the wedding of Kate Middleton to Prince William, and the day was declared a bank holiday in the United Kingdom.
On the 20th of May 2017, James' sister Pippa, four years older than him, married James Matthews, a former professional racing driver, current hedge fund manager and heir of David Matthew, Laird of Glen Affric, Scotland.
His eldest sister is the future Queen of England.
His middle sister might one day be the Lady of Glen Affric.
And James, now 31, has no royal ambitions whatsoever.
LISTEN: Why Kate Middleton is always kneeling. Post continues below.

James told the Daily Mail , "It's always been, whether at school or now, that I am Pippa and Catherine's little brother. It's probably going to be the story of my life. [But] I am James Middleton. I am very proud to be 'the little brother of…' but, equally, they are proud that I am who I am."
Growing up, the Middleton sisters were athletic and studious. By his own admission, James was never academic and struggled with dyslexia.
James attended the University of Edinburgh, the same university as Pippa, after having to resit his A-levels at a local college.
Much to his parents dismay, James dropped out of university after one year. But he never once regretted his decision.
Instead, he travelled the world, visiting Australia where he learned to sail. Simply, James says, he "found himself".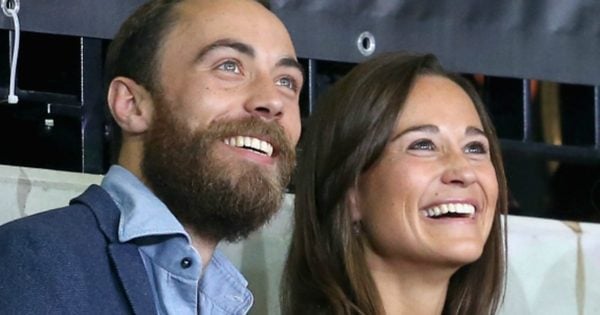 "I discovered my confidence, my skills, and not just ones that were placed in front of me because that's what my peers were doing," he reflected.