Today, men and women all over Australia will huddle around their televisions decked in their best and brightest colours, cheering on a team they may have barracked for 20 years, 20 days or 20 minutes. Children will roam and run as sausages burn on the barbie. Some will laugh, some will cry, and some will sit, bored but present, waiting for the final siren to sound.
But as wait and as we watch, a steady stream of gambling advertisements, coming thick and fast from every direction, will light up our screen, the odds clear, the invitation obvious: Put your money on this and watch your bank balance inflate.
It's pervasive. In fact, so pervasive it is, so normal it seems.
After all, it has been reported that more than one-in-six ads shown during AFL matches are gambling-related, and Australians lose $23 billion a year on gambling alone.
But today, as some of the most dedicated fans flock in flurries to the 'G, the excitement of the game loses its shine just a tad. Because less than 24 hours ago, former WAG Abby Gilmore spoke to the Herald Sun, sharing all that occurred in her split from fiancé and AFL player Jake Stringer. Affairs, schoolgirls and gambling were the common themes, with the blogger sparing no detail nor showing any desire to be half-hearted in her claims.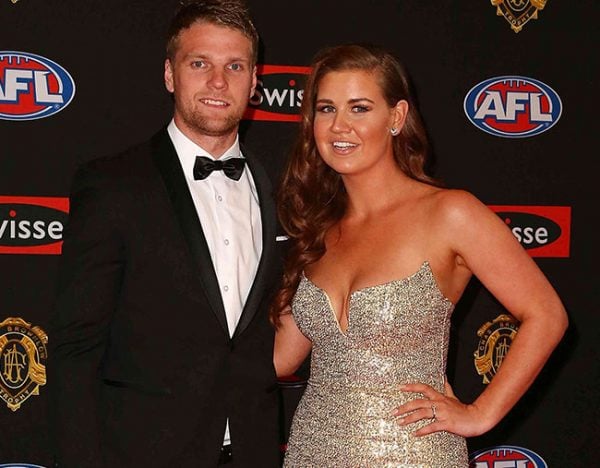 The father-of-two had blown six-figure sums of the young family's savings, she said.
"The environment at a football club is concerning. Everything around footy is dictated on betting. How do you stop something when all you are surrounded by is gambling?" she told the paper.
She wanted her voice to be loud, and she wanted people to listen. The 'boys club' is a problem, and problem gambling is insidious.
Stringer himself hasn't commented publicly on his ex's allegations, which is an important disclaimer to make. But even setting aside Stringer for a second, it's worth looking at the covert intersection between sportsmen, gambling and addiction.