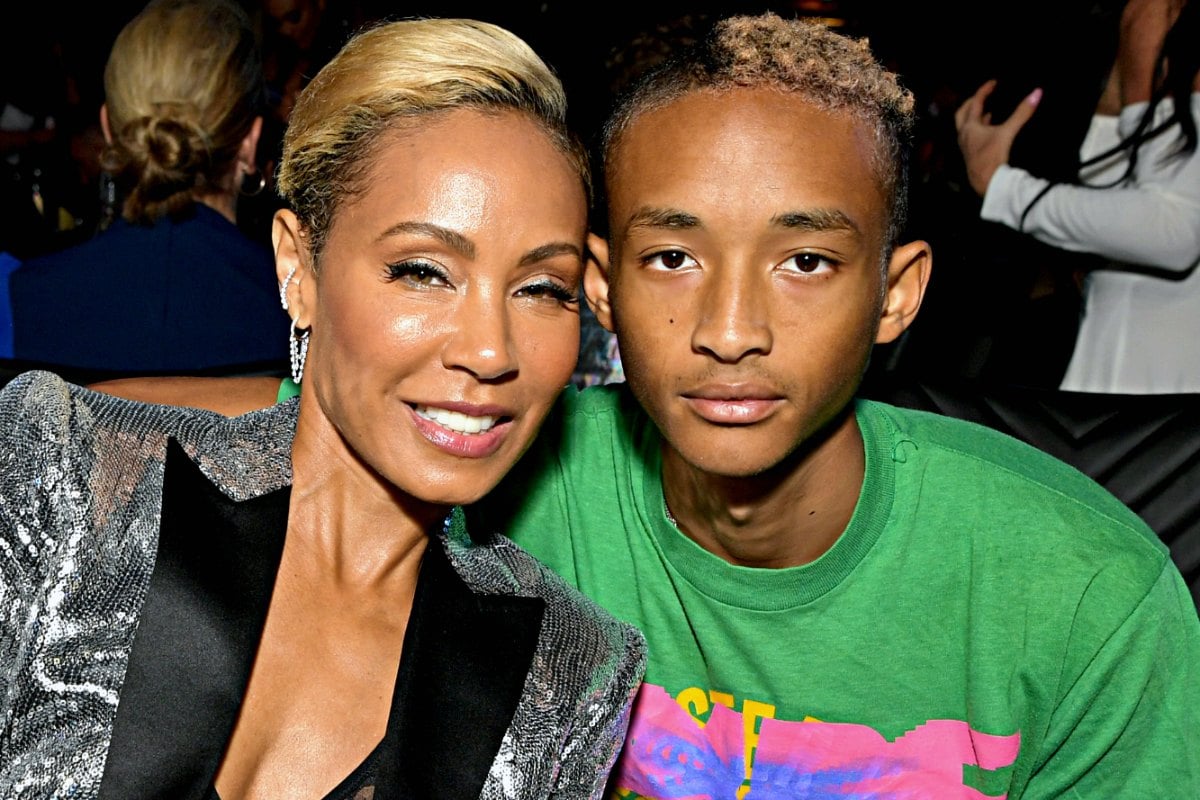 Jada Pinkett Smith and husband Will Smith have revealed that they had to stage an intervention for their son Jaden because he was "wasting away".
The revelation came when movie star dad Will called an "emergency red table" for the family, filmed for Jada's Facebook Watch show Red Table Talk.
The family were all talking about their diets, and rapper Jaden was saying his big problem was that he woke up in the morning with his stomach hurting, and he didn't want to eat breakfast.
Jaden Smith talks about his relationship with food in the latest Red Table Talk. Post continues below.
Jada and Will then talked about how concerned they'd been for their son.
"Will and I had a bit of an intervention with Jaden because he's a vegan now but we realised he wasn't getting enough protein," Jada said. "So he was wasting away. He just looked drained. He was just depleted. He wasn't getting the nutrients."
"He had dark circles under his eyes," Will added. "There was even a little greyness to his skin. We got really nervous. But you're definitely looking better now."
Jaden clarified that he had actually been vegetarian for the past year, after having tried to be vegan. But he hadn't been eating much when his parents were concerned for him – perhaps just one or two meals a day.
"Maybe just that one big meal, and I'm like, 'Oh, you know, I didn't get around to it.'"
Later in the show, Jaden said that he'd been very stressed before his performance at the Coachella music festival in April this year.
"I wasn't looking good, I wasn't feeling good, I wasn't sleeping."
 

View this post on Instagram