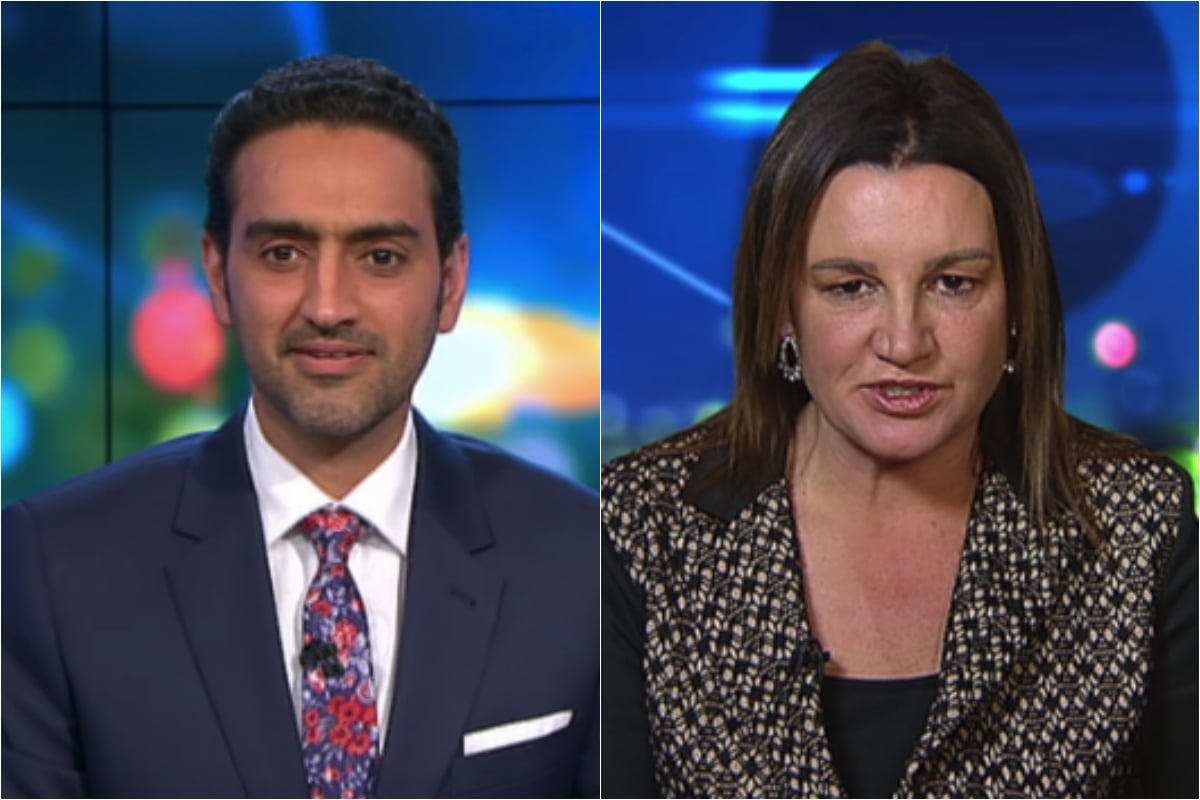 -With AAP.
1. "If you've got nothing to hide." Waleed Aly and Jacqui Lambie's heated exchange over random drug testing.
On Monday night, The Project co-host Waleed Aly questioned Senator Jacqui Lambie about her stance on drug testing welfare recipients.
It comes after Scott Morrison announced the Coalition government wants a rollout of cashless debit cards for welfare recipients to prevent the payments being spent on alcohol, drugs and gambling. On top of this, the government has proposed drug-testing welfare recipients at random.
Jacqui Lambie has said she will support this decision if politicians, and by extension all those paid "from the public purse", are also obliged to the random drug test.
"If you've got nothing to hide up there in that big white house then it's now your turn to go and do that random drug and alcohol test. What's wrong with you people, might miss a few wines after 8 o'clock at night will we? That'll keep the backbenchers in line," she said.
Lambie appeared on The Project to clarify her position: "Whether you are a teacher, whether you are working for a politician or you are a politician, tell me why you should not be random drug and alcohol tested, you know, I think that is where I am at with all of this."
The senator's mention of teachers saw journalist Waleed Aly question just how many public-funded professions would be included in her proposition.
"Every ABC journalist? Every academic working in the country that is not private?" he asked.
"Why not, we do it in mining, we do it out there in construction, there are many other places in Australia that do it, why are we so special that, because we are on the public purse that shouldn't have random drug and alcohol testing," she responded.
Watch: Waleed Aly questions Jacqui Lambie on her stance on drug-testing welfare recipients. Post continues after video. 
She continued: "I have academics teaching kids and politicians up here making billions of dollars, making decisions about billions of dollars that affects the country."
"If I am right, you are saying you have been presented about a proposal about drug testings people in welfare and your counter-proposal is — let's drug test everyone in the public service, which is millions of people?" Aly again questioned.