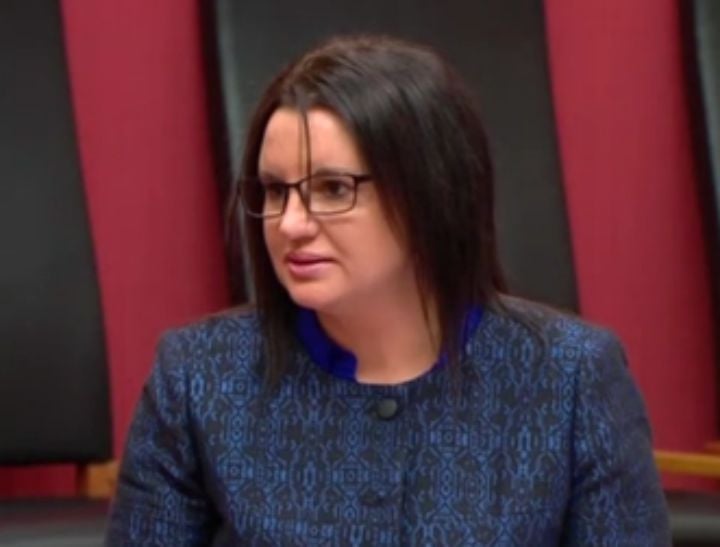 BY Jane Norman
Independent senator Jacqui Lambie has spoken publicly about her inability to help her 21-year-old son recover from his addiction to the drug ice.
The Senate is debating legislation that would strip welfare payments from people who have been charged with a serious offence and are being held in psychiatric confinement.
Senator Lambie said she would take the "hard road" and oppose the legislation, telling the Government to think "more broadly" about mental health and drug addiction.
Watch the Senator's moving speech here:
"I am a senator of Australia and I have a 21-year-old son that has a problem with ice, and yet even with my title I have no control over my son," she told the Chamber.
"I can't involuntarily detox my own son, because I am not talking to my son anymore, I'm talking to a drug.
"And I can tell you, I'm not the only parent out there. There is [sic] thousands of us."
According to the senator the people who would be affected by the legislation were in a special category because they were not in control of their actions.
"It is very easy to take a populist position and vote for legislation that takes a hard line against people who are alleged to have committed terrible crimes and have serious mental illnesses," she said.
"The harder position is to oppose this legislation on the basis that it undermines basic civil rights and the chance for quicker recovery for people who are very sick."
Senator wants laws so parents can force children into rehab.
Senator Lambie is instead calling for national legislation that would enable parents to force their drug-addicted children into rehabilitation.
The Tasmanian senator said the impact of ice was "phenomenal", and warned addicts would end up one of three ways.
"They will end up on a slab, they will end up in these mental institutions, they will end up killing somebody else because of their actions because they don't have control of the drug," she said.
After her speech, Liberal senator Chris Back thanked Senator Lambie for sharing her personal story.
"There is no community in Australia that's protected or immune from this absolute scourge," he said.
However Senator Back spoke in favour of the Government's bill, saying there was no justification to pay welfare benefits to people who were already being taken care of by the state.
"Their needs would be met by the state or territory," he said.
"The only difference in this circumstance is that the people about whom we speak have been determined to not be able to stand trial."
This post originally appeared on ABC News.


© 2015 Australian Broadcasting Corporation. All rights reserved. Read the ABC Disclaimer here.