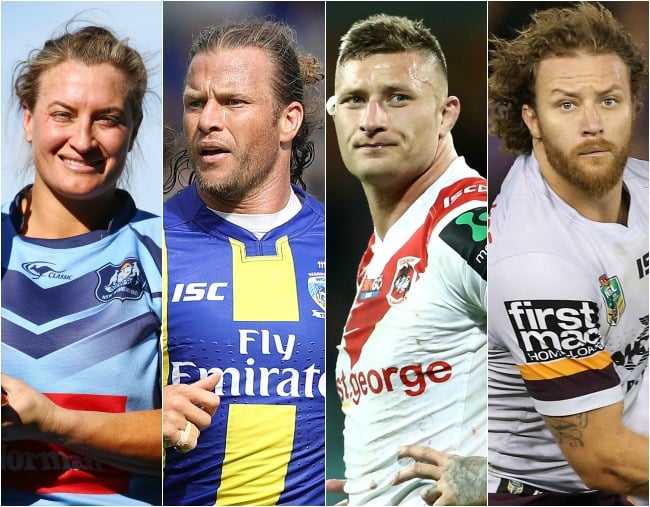 Down in Gerringong, a picturesque beachside town on the New South Wales south coast, there's a little three-bedroom farriers cottage flanked by a sprawling backyard.
Just two people live there now: Jacqueline Sims and her husband Peter. But 15 or so years ago it was bursting with their five children. Now aged between 25 and 35, those children are scattered across Australia and around the world playing elite-level Rugby League.
Football comes naturally to the Sims clan. The eldest, former Rugby Union international Ruan, was the first woman to sign an NRL contract, and currently plays for the Cronulla Sharks.
Two of her brothers – Tariq who plays for the St George Illawarra Dragons, and Korbin for the Brisbane Broncos – are among the best forwards in the game. Their brother Ashton plays for the Warrington Wolves over in the UK Super League. Sister CJ, meanwhile, is in the Queensland Rugby League with stints on the Australian gridiron team thrown in.
"I know, it sounds made up, doesn't it?" Jacqueline, 58, told Mamamia, with a laugh. "They've all achieved at a really high level, and they'll tell you that they had to go without to get there, that we did as a family. But that was just part of the end goal."
Three of the rugby league-playing siblings will be taking the field at the Rugby League World Cup, with Ashton and Korbin playing for Fiji (their mother's birth country) in Townsville and Canberra, and Ruan with the Australian Jillaroos in Sydney.
But it all kicked off back in that little Gerringong cottage.