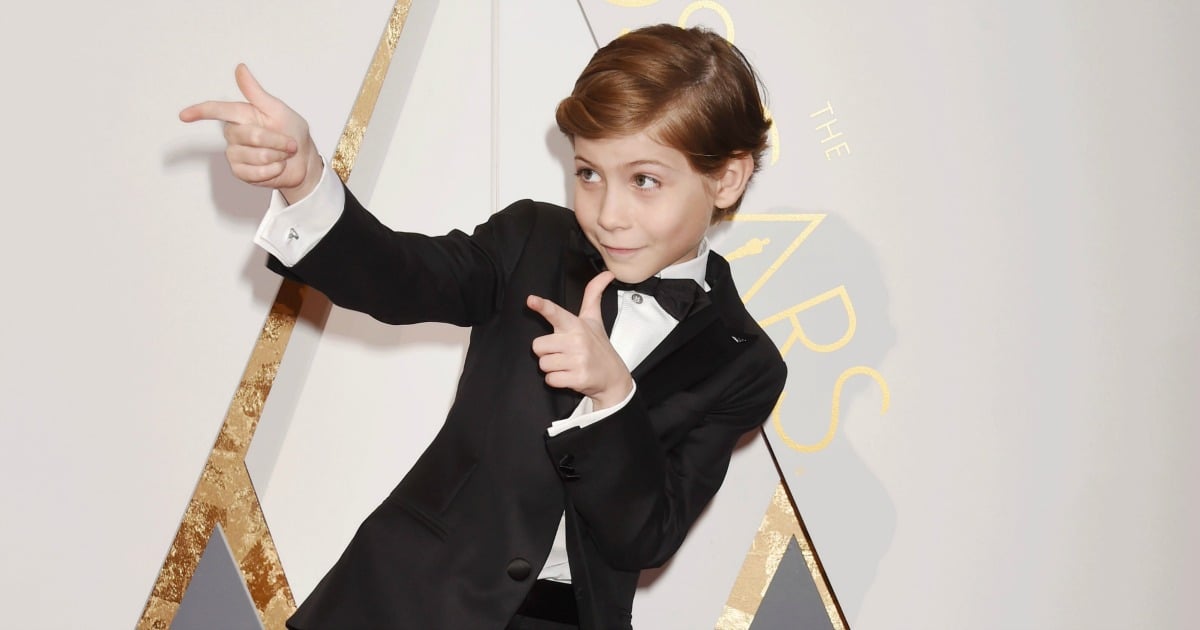 There were many magical moments at yesterday's Academy Awards. From Leonardo diCaprio finally taking home a little gold man and using his time on stage to shine a light on climate change to Lady Gaga's incredible tribute to survivors of sexual assault, Hollywood's night of nights certainly had a lot of people cheering.
But there was one true hero of yesterday's Oscars, and it wasn't Chris Rock's opening monologue.
Watch Rock's opening monologue here. Post continues below. 
It was the most wonderful young actor Tinseltown has ever seen – nine-year-old Jacob Tremblay.
The pint-sized star of Room – who describes himself as an actor, Lego enthusiast and Star Wars fanatic on the Instagram account he runs with his parents – was undeniably the most adorable part of an Awards ceremony that was otherwise peppered with politics.
Little Tremblay's unbridled passion for his fellow A-listers was evident throughout the Awards season, and Jacob's family-run Instagram account is winning him as many fans as his own awards (he picked up the Best Young Actor at the Critics' Choice Awards because he's a total superstar).
After all, how many Hollywood stars get to thank Amy Schumer for helping tie their shoe laces?
Have a look through some of Jacobs' greatest 'grams.
1. Jacob isn't lying when he says he's a huge Star Wars fan.
2. Jacob's friendship with his co-star Brie Larson is the stuff of Hollywood legend.
 The greatest on-screen pairing since Kate and Leo. 
3. But that's not to say he's forgotten old pals, like Sofia Vergara.
He has known her most of his life.
4. Or that he doesn't have room in his heart for new friends, like Amy Schumer and Leonardo di Caprio.
5. His family are the greatest.
Where do we sign up to become a Tremblay? 
In the car! #Oscars A photo posted by Jacob Tremblay (@jacobtremblay) on Feb 28, 2016 at 2:57pm PST
6. He knows how funny face swapping apps are.
7. And he knows how to enjoy a good knock off drink.
Who doesn't enjoy a good choccy milk with a pal?
You can catch Hollywood's brightest young star in his next film, The Book of Henry, alongside Maddie Ziegler (aka the dancing girl from Sia's video clips) and Naomi Watts later this year. Never change, little Tremblay, never change.