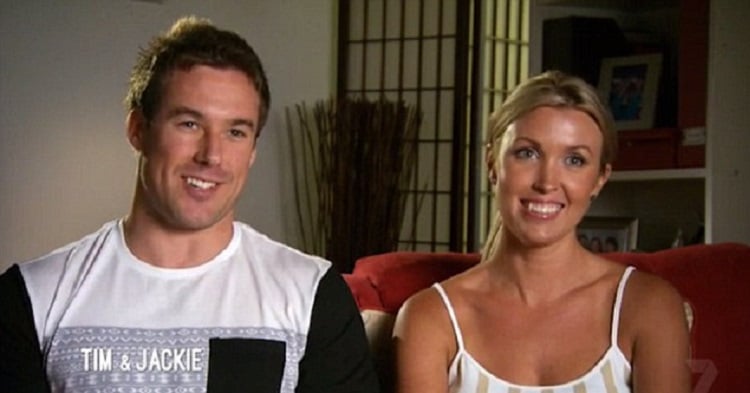 Just when we were getting over the fact that Cassie's unannounced baby bump was gracing our reality television screens, it has been revealed that another contestant on the show is pregnant.
Jackie.
That's right, the contestant who said that her partner Tim "can get f*cked" and that their relationship was over when she found out that the tattoo he got with switch partner Tallena was 100 per cent real.
Jackie was spotted sporting a growing baby bump at the Health and Fitness Expo in Melbourne last weekend, reports The Courier Mail.
An eagle-eyed attendee at the event noticed Jackie's belly and took an undercover photo before submitting it anonymously to the publication.
On Tuesday night's episode of the show the experimental couples finally met each other's partners, which is when Tallena revealed to Jackie that Tim's dice tattoo was not fake as she had initially thought.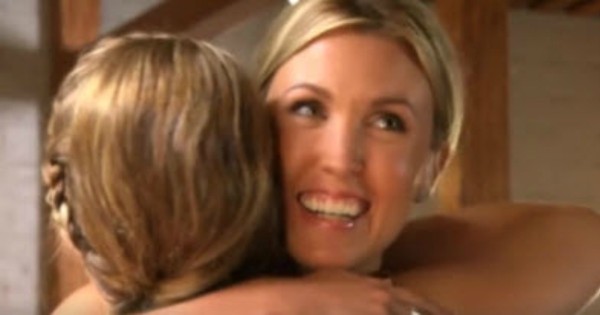 It was all smiles with Jackie and Tallena at first. Image via Channel Seven. 
"If he wants to get a rise out of me that bad that he's willing to get a tattoo with you, then yeah, he can get f*cked. I would never in a million years get a tattoo with someone else's partner. He deliberately did it to get me jealous and that's just going too far," Jackie responded.
"I don't think he was thinking of it like that. He honestly seems to think it would not worry you at all," Tallena suggested.
"I'm true to my words. Nup over, I'm done. Over. He can get f*cked. As far as I'm concerned we're done," Jackie said.
Jackie was not at all happy with Tim. Post continues after video...