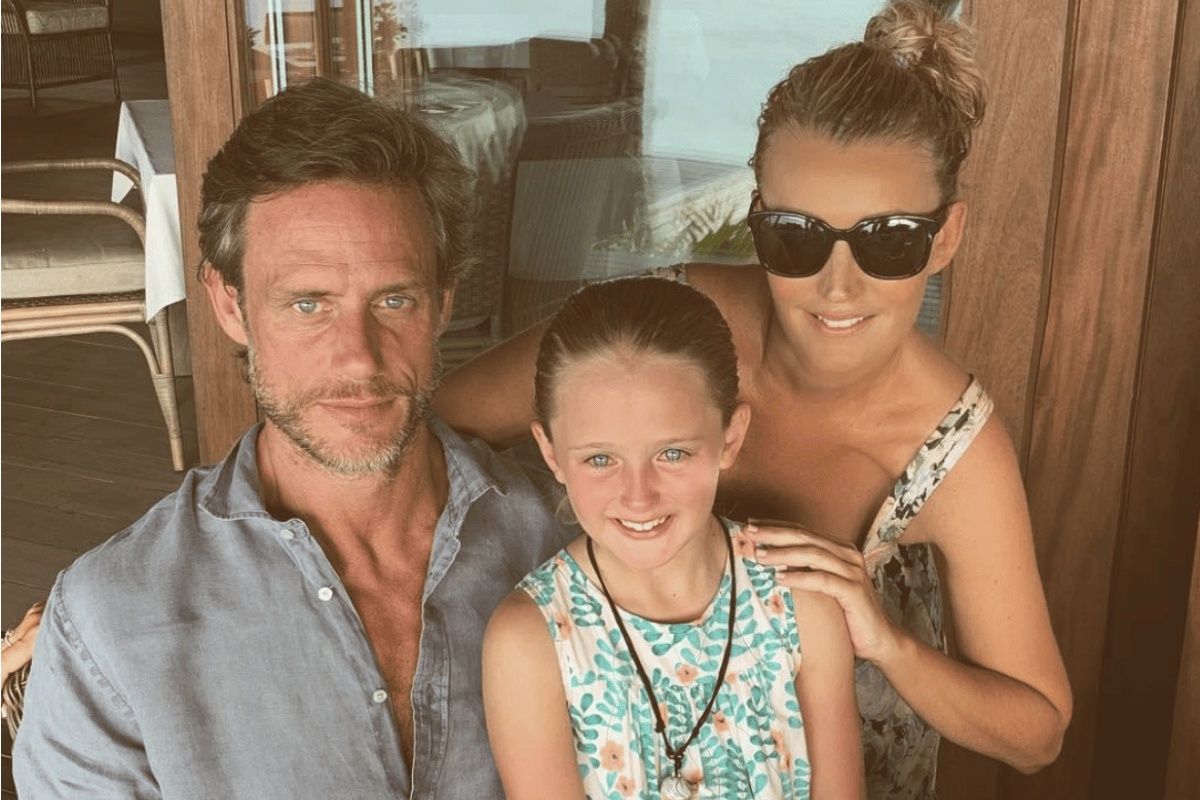 Radio personality Jackie 'O' Henderson may have split from her husband of 15 years, Lee Henderson, in October – but that small fact won't stand in the way of the couple continuing to co-parent.
On Wednesday, Jackie shared a photo of the pair, with their seven-year-old daughter, Kitty, to Instagram, from their holiday spot in Fiji.
It seems Lee might have been in between smiles, as he looks a little straight-faced in the pic. But Jackie's caption reassures us all is well, and joked that extreme  grins are simply not Lee's style.
"Merry Christmas to all," the 43-year-old wrote under the photo.
"Hope your day has been as wonderful as ours. I promise you Lee is happy, he just never smiles in photos, he's like the Posh Spice of our family."