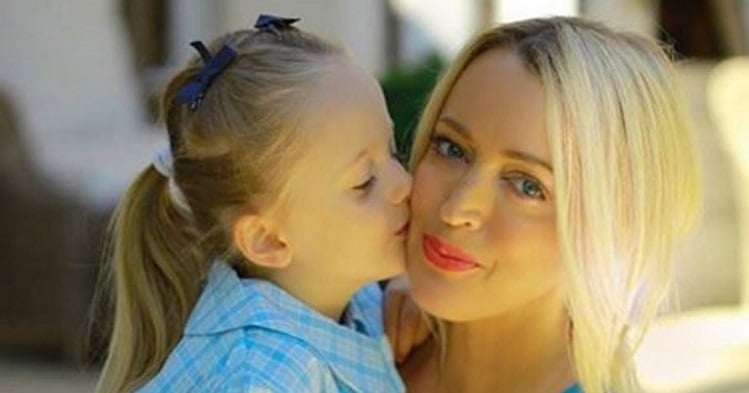 Despite priding themselves on their "no topic off limits" approach to radio, Kyle Sandilands' co-host Jackie O may have taken things a little too far this morning, even by their standards.
Trouble started when 43-year-old Sandilands began talking about drugs and using references that he assumed the blonde mother-of-one would not know. But putting her outspoken counterpart in his place, O responded, "I've lived with a drug dealer before. I'm not that sheltered," then quickly adding, "I hope Kitty didn't hear that."
Jackie O with daughter Kitty. Source: Instagram.
O previously discussed her ex-partner last year when she, Sandilands and singer Guy Sebastian were discussing the biggest bogan they'd ever dated.
"Drug dealer on the Gold Coast, drove a Kombi van. Hello," 41-year-old O said laughing.
"He was selling bags of weed out of the back," Sandilands said getting in on the joke. "Such class."