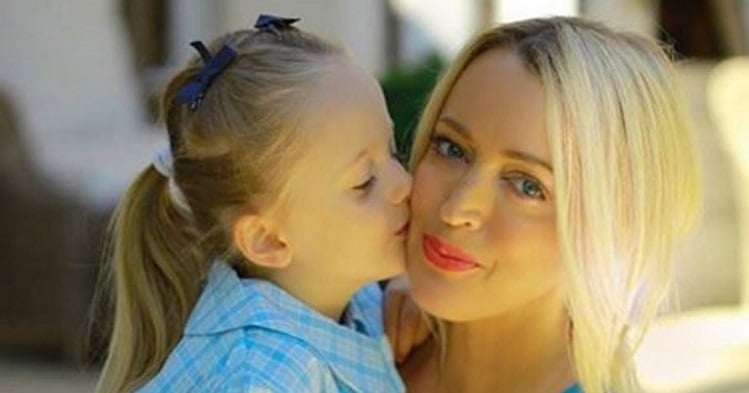 Despite priding themselves on their "no topic off limits" approach to radio, Kyle Sandilands' co-host Jackie O may have taken things a little too far this morning, even by their standards.
Trouble started when 43-year-old Sandilands began talking about drugs and using references that he assumed the blonde mother-of-one would not know. But putting her outspoken counterpart in his place, O responded, "I've lived with a drug dealer before. I'm not that sheltered," then quickly adding, "I hope Kitty didn't hear that."
Jackie O with daughter Kitty. Source: Instagram.
O previously discussed her ex-partner last year when she, Sandilands and singer Guy Sebastian were discussing the biggest bogan they'd ever dated.
"Drug dealer on the Gold Coast, drove a Kombi van. Hello," 41-year-old O said laughing.
"He was selling bags of weed out of the back," Sandilands said getting in on the joke. "Such class."
"And he had his underage Mrs with him. That was Jackie," the shock jock continued.
"That was me," O said laughing, clearly reminiscing on the more interesting times of her younger life.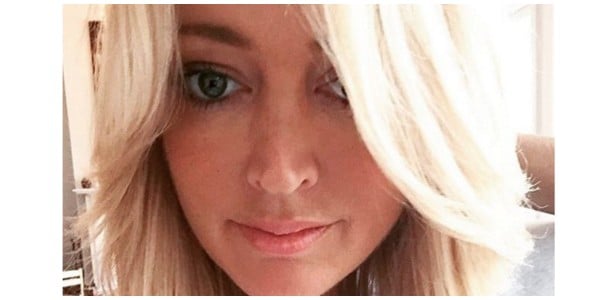 It seems O's wild Kombi days are well and truly behind her. Source: Instagram.
While O spent a number of years with radio host Ugly Phil in the 90s, it is not known who the van loving drug peddler is.
But one thing is for sure - if O's 5-year-old daughter Kitty was listening (which she often does according to her mum), she's got some serious quick thinking to do before she comes up with a kid-friendly version of what she meant.
Jackie O tells Oprah about Kitty and what makes her happy...