It's easy to bite off more than you can chew in the leadup to Christmas, what with all the presents to organise, family politics to navigate, and expectations to manage.
Judging by her latest Instagram, Jackie 'O' Henderson is feeling exactly this way right now.
On Sunday, the radio host used Instagram to issue a very relatable plea to fellow parents, requesting help with perhaps the most high-stakes Christmas tradition of all: the one, the only, Elf on the Shelf.
"So I think I peaked too early when I decided to do Elf on the Shelf for [daughter] Kitty last year," Jackie wrote, alongside her Elf efforts so far.
"I have 20 days left and I've run out of ideas. Suggestions please."
For anyone who has managed to escape the phenomenon that is Elf on the Shelf, here's a basic rundown: parents are required to "hide" the magical elf around the house each day for their children to find.
He also goes to the North Pole every night to report on whether or not the children have been "good". So, basically, he's a spy.
This week on This Glorious Mess, Holly Wainwright shares how Elf on the Shelf almost ruined Christmas: 
As you might imagine, brainstorming a different place to stash a plastic elf figurine every single day of the Christmas countdown can get a little challenging.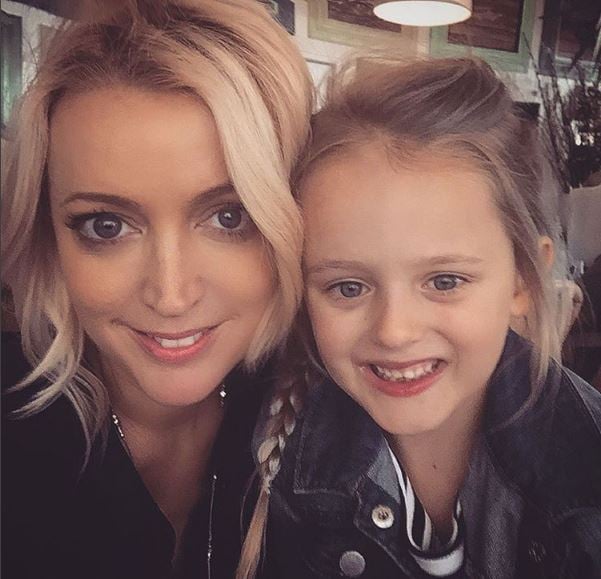 If you need some ideas of your own, Jackie's followers shared some frankly genius ideas in the comments section that you can probably borrow yourself.
"I left a note telling my kids they would find me when they go to school and I had put him hanging in the car from the sunroof they thought it was great," one wrote.
"I had mine doing a sack race in paper bags with other toys. Looks great," another suggestion.
One took it a step further: "Our naughty elf on the shelf hung out our girls undies all over our Xmas tree. The reactions in the morning were priceless." (Post continues after gallery.)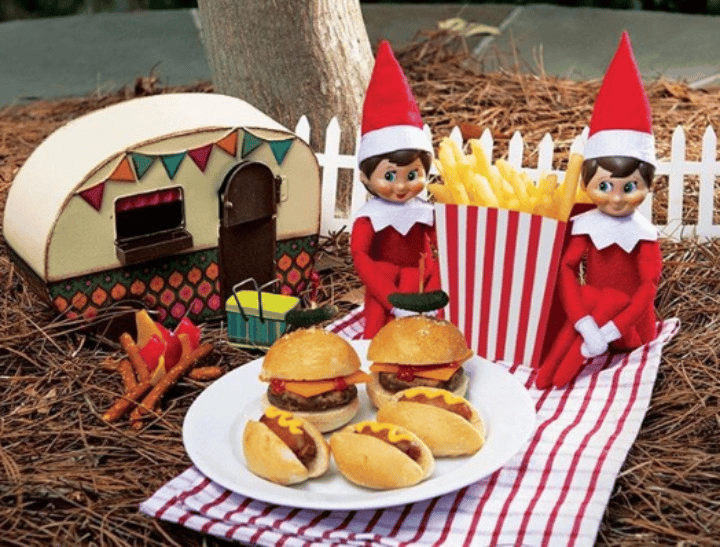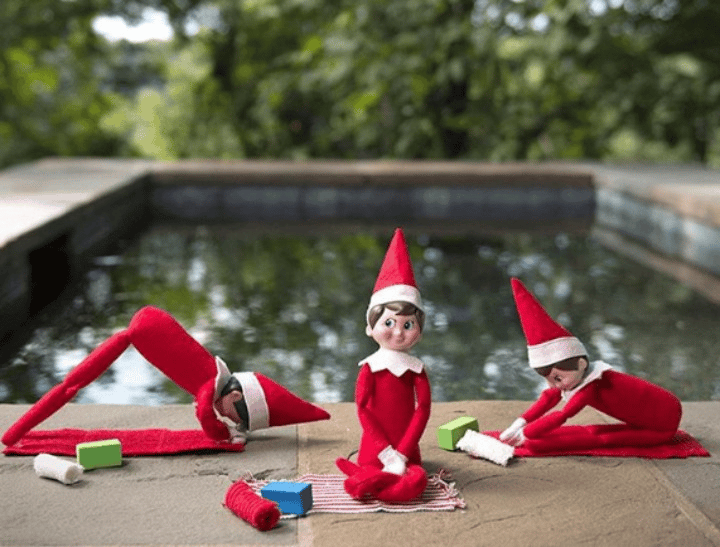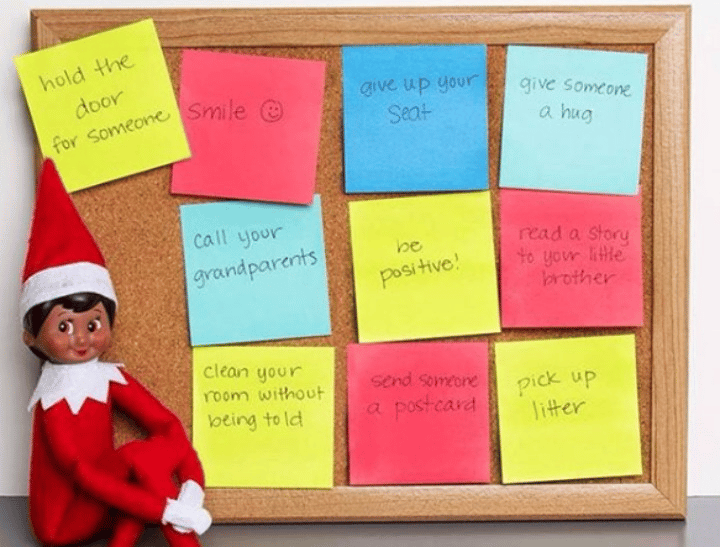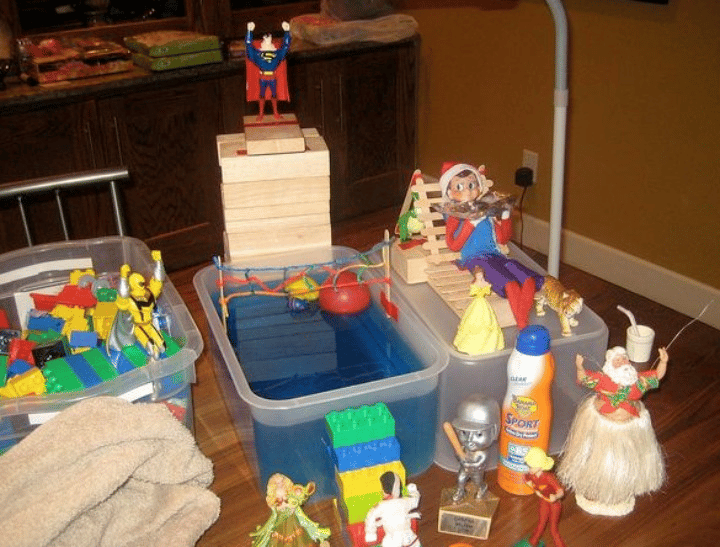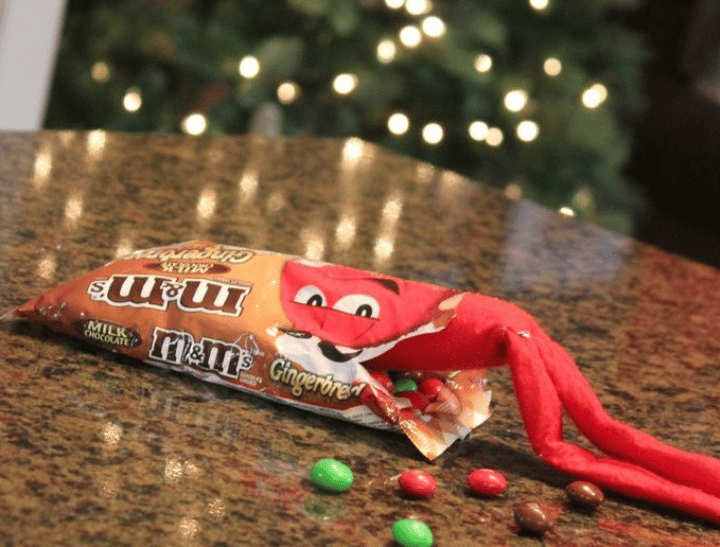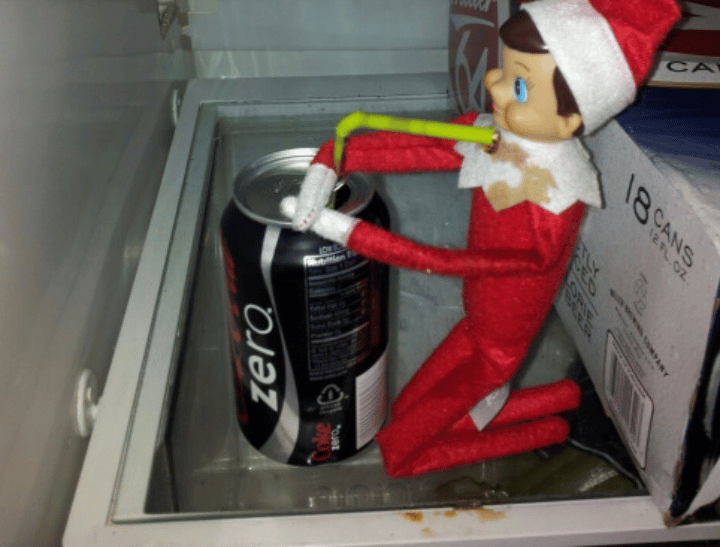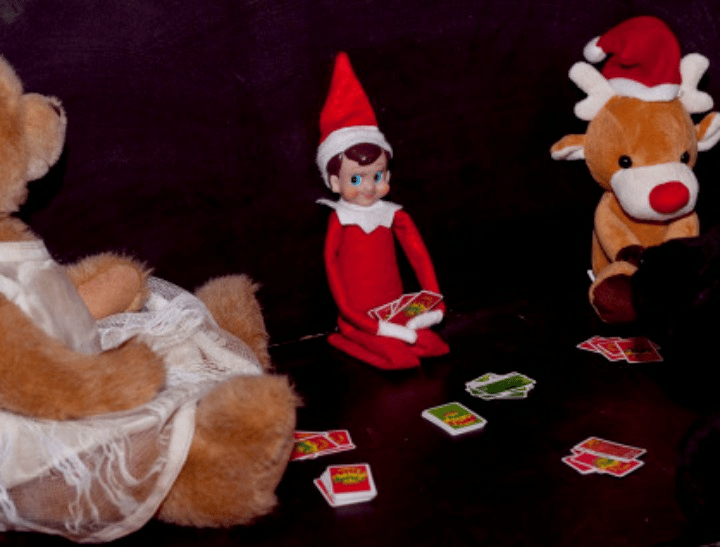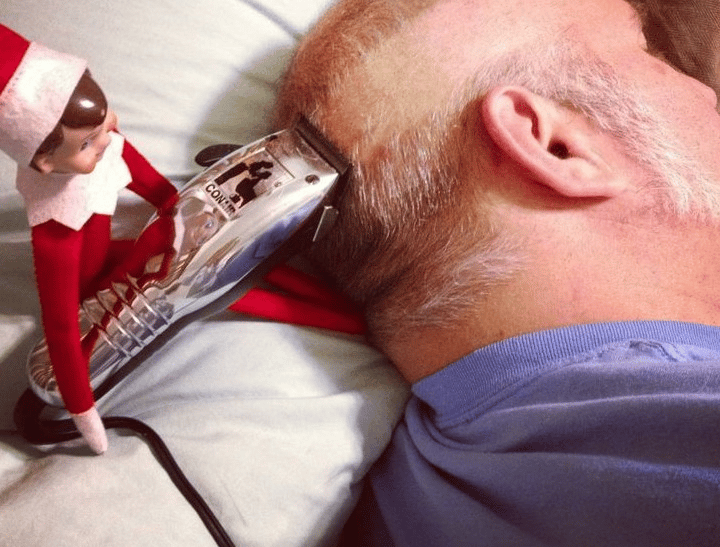 If you ask us, Jackie's done a stellar job so far — the Elf in the Barbie jeep is a brilliant move, as is the flour 'snow angel'.
But if she truly has hit a wall, one of her followers has a rather cunning solution:
"Think it's time the elf got a cold and needs to rest for a few days."
Indeed.
Listen to our parenting podcast (for imperfect parents), This Glorious Mess.