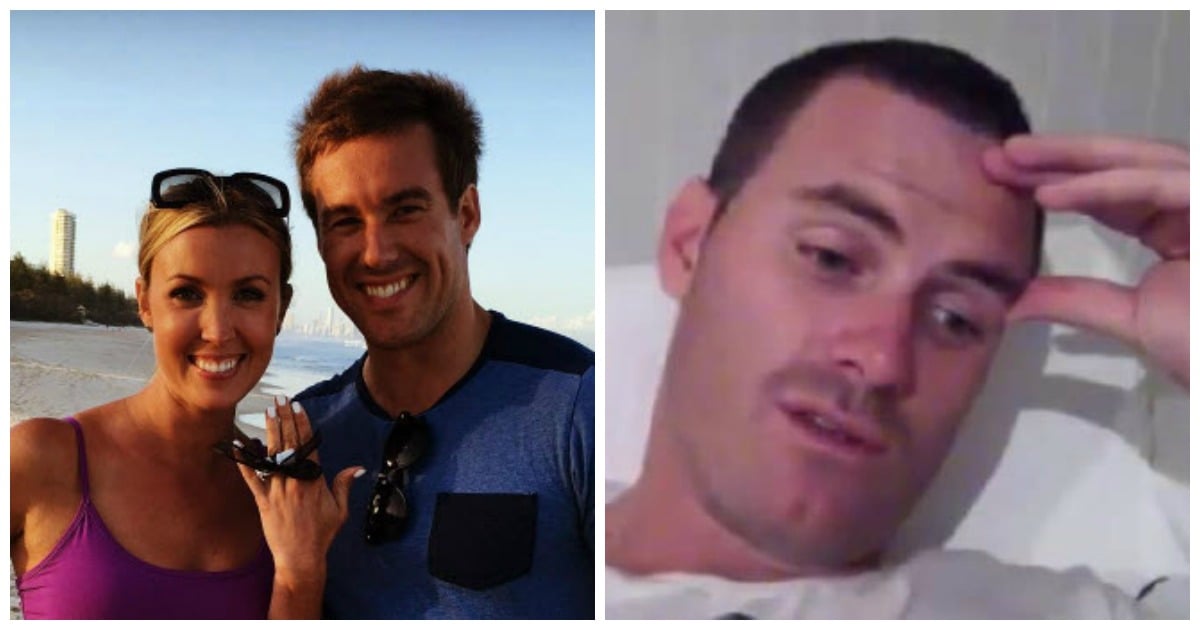 Since Seven Year Switch wrapped up Jackie and Tim have been enjoying somewhat of a relationship renaissance.
The couple are engaged with a baby on the way and also have a shared Instagram account — if that doesn't scream co-dependency loved up, I don't know what does.
Jackie posted a cute "bump update" on the account yesterday and teased followers by hinting perhaps Brad could be the father, not her hubby-to-be.
There were a couple of telling hashtags, "could be brad's" and ah, "that night in the cabin"?
Apparently Jackie and Tim conceived a week after filming ended, which, let's be honest, a little TOO convenient?
Jokes, we're very happy for them.
Great gag Jackie, who said Tim was the "larrikin" in the family.
Their little one is reportedly due to make his/her way into the world in August, just by the way.
ICYMI here's the moment they decided to conceive: