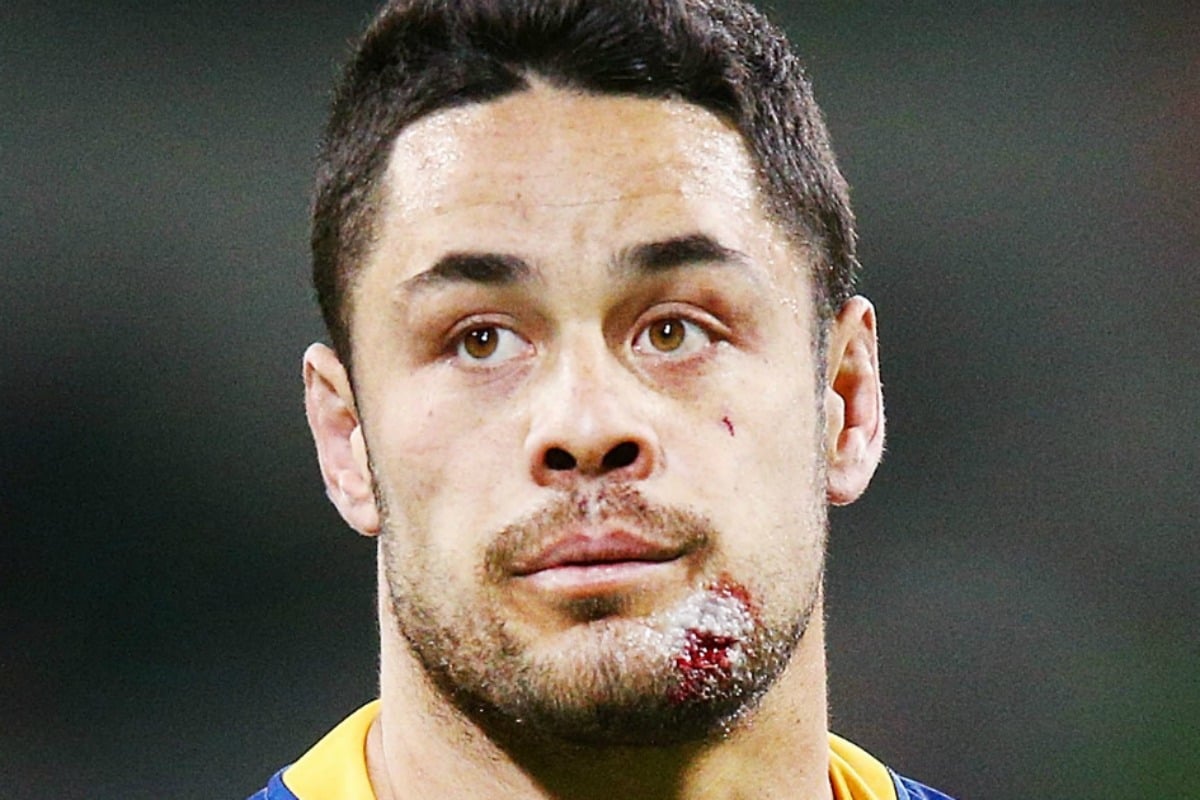 Jack de Belin was this week charged with sexually assaulting a 19-year-old woman in Wollongong.
The woman claims she was outside a night club and was unable to order an Uber.
Along with 27-year-old de Belin and a second man, the woman took a taxi, which she understood would be going to another nightclub.
Instead, the taxi took them to a unit at 1:30am, where both men said they needed to get changed.
She asked to use the bathroom, and as she came out, the woman says she was assaulted.
De Belin's partner is 20 weeks pregnant with their first child.
Then there's Dylan Walker.
The 27-year-old has been charged with common assault and assault occasioning actual bodily harm, after emergency services were called to his home in Dee Why on December 6.
His partner, Alexandra Ivkovic, suffered cuts to her shoulder, legs and feet, after an alleged argument over a video game.
It was reported that Walker pulled her hair causing her to fall backwards, as his fiance – who gave birth to their son in July of this year – attempted to flee the home.
Ivkovic, 24, has withdrawn her statement, but police say there is at least one independent witness who saw what unfolded.
Then there's Liam Coleman and Zane Musgrove, who this month were charged with a number of offences after a night out at the Coogee Bay Hotel.
A 22-year-old woman reported an alleged indecent assault to security on the premises before reporting it to the police.
The two men have been charged with an act of indecency, aggravated indecent assault – offender in company and common assault.
Jack de Belin, Dylan Walker, Liam Coleman and Zane Musgrove all play NRL.
And they're only the charges – all in relation to violence against women – laid in the month of December.
Shall I mention Jarryd Hayne, who is facing a possible 20-year jail sentence, after an alleged aggravated sexual assault against a 27-year-old woman who says she suffered injuries to her genitals after Hayne bit her?
Or should I mention Matthew Lodge, who infamously harassed a woman telling her, "tonight's the night you're going to die" before beating and terrorising a couple and their nine-year-old son during a home invasion?
If this were any other demographic in the country; 'African gangs', Muslims, refugees, our Indigenous population, then we would be in a hysterical state of moral panic.
Prime Ministers would be making speeches. Policy would be reconsidered. We'd be clutching our pearls and locking our doors.