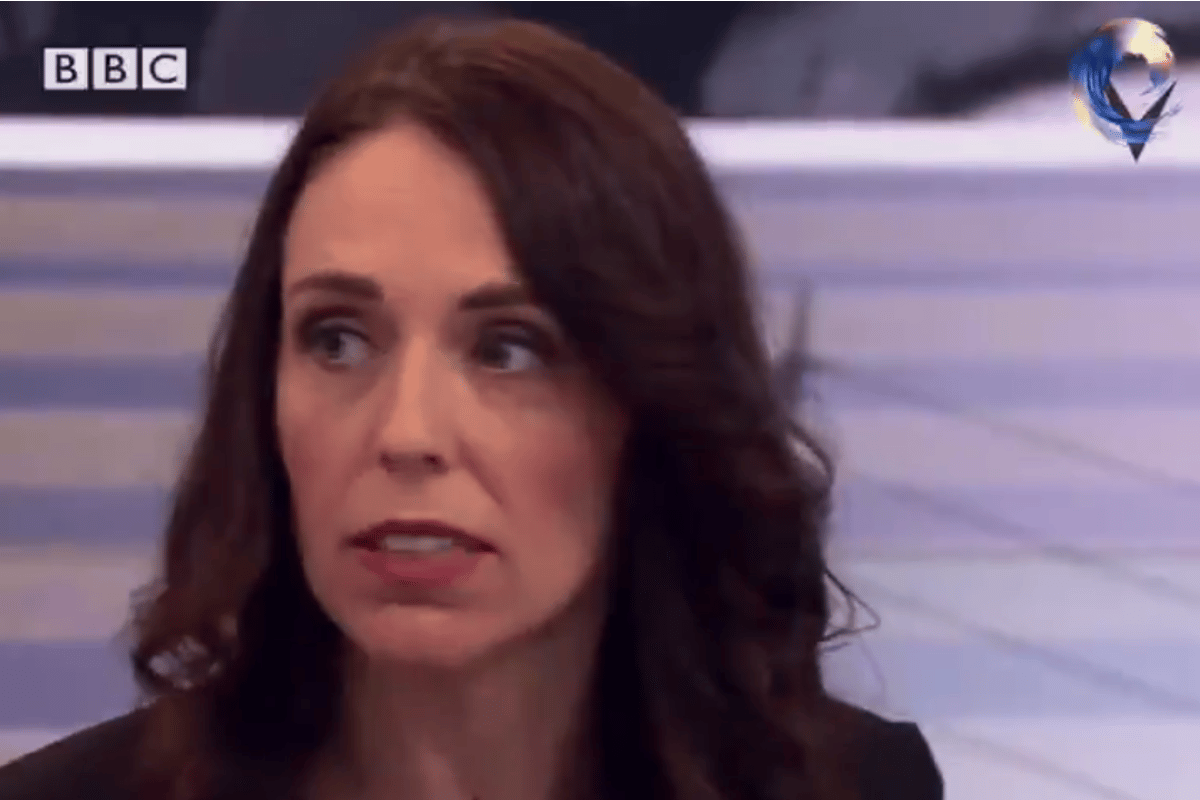 Jacinda Ardern is no stranger to answering unwanted, irrelevant and often sexist questions.
The New Zealand Prime Minister is just as regularly asked about her personal life as she is her policies – and her latest interview with the BBC was no exception.
The 38-year-old is visiting the UK and Europe to discuss trade, Brexit and attend the World Economic Forum in Switzerland. It is very important stuff.
So, when Ardern visited the BBC for an interview, she probably didn't expect to be quizzed on her marital status and feminism.
Following a few questions about Brexit and New Zealand's hopes of a free trade deal with the UK, interviewer Victoria Derbyshire went in a totally unrelated direction.
She asked Ardern if she had plans to propose to her partner Clarke Gayford.
"I want to put [my partner] through the torture and pain of having to agonise about that question himself"

New Zealand @jacindaardern tells us she is a feminist, but she'd never be the one to pop the questionhttps://t.co/MCAoKLpCGK #VictoriaLIVE pic.twitter.com/rfbSp4NOmf

— Victoria Derbyshire (@VictoriaLIVE) January 21, 2019
"I would not ask, no," she replied.
"You're a feminist?" Derbyshire queried.
"Oh absolutely, absolutely I'm a feminist," Ardern responded. She looked taken back, but continued with humour.
"But I want to put him through the pain and torture of having to agonise about that question himself. No, that's letting him off the hook. Absolutely not."
Derbyshire concluded: "Okay, fair enough, we await that day."