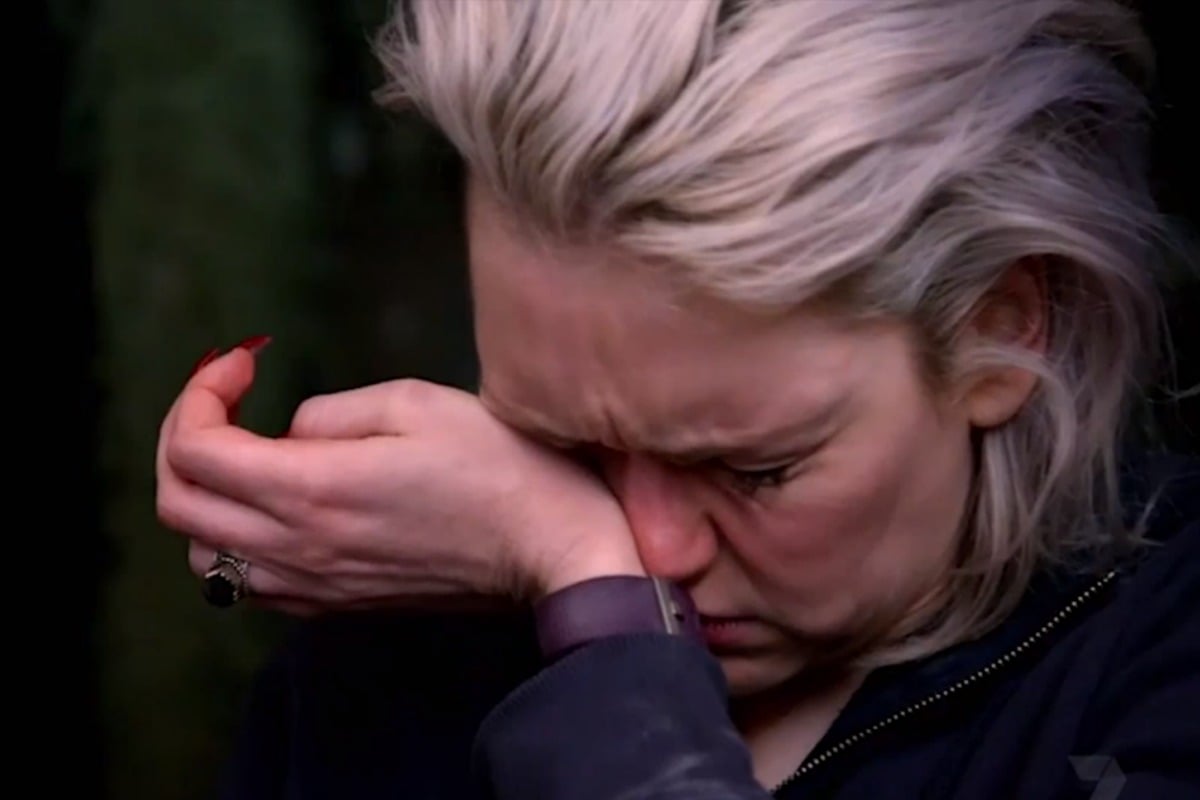 IT FINALLY HAPPENED.
On tonight's episode of Bride & Prejudice: The Forbidden Weddings, Izzy stood up to her fiance Simon.
After Izzy caught Simon texting his ex-girlfriend, she told the other contestants she's "done" with their relationship.
When Simon said he needed some time to himself after "today", she told him what she really thought.
"This is it. This is it. This is the last time you will look me in the face. Because this is the last time I will have you lie to me."
When Simon replied, "What did I lie to you about?", Izzy retorts, "Everything. F*CKING EVERYTHING."
"The way that you feel about me, about [your ex] Meghan. About every time you stood in my face and you told me that you loved me and that you respected me.
"You're so full of shit. Look me in the eye and tell me any of those things meant anything."
Simon then said those things meant "lots of things".
"They meant nothing and you know it," Izzy screamed in his face. "I loved you with everything that I have."
In response to this Simon shrugged and said, "That's wonderful, I'm going".
Izzy walked in the opposite direction and yelled out, "That's wonderful? That's all I get?"
As Simon ran away in the distance she screamed, "F*ck you, f*ck you".
It was probably the most satisfying five minutes of TV you'll watch all year.
While a crying Izzy was comforted by the other contestants, Simon continued walking, explaining to the camera that he's showing no emotion because he's not feeling anything, and he's glad that it's ended.
Simon then returned to the villa and they packed his things together. Izzy made one last parting comment to Simon, "My mum was right about you, you are the devil".
Here's what Twitter thought:
#brideandprejudiceAU HELL HATH NO FURY LIKE AN IZZY SCORNED !

— Irene.T.Chlopicki (@IreneRadiance) November 13, 2018