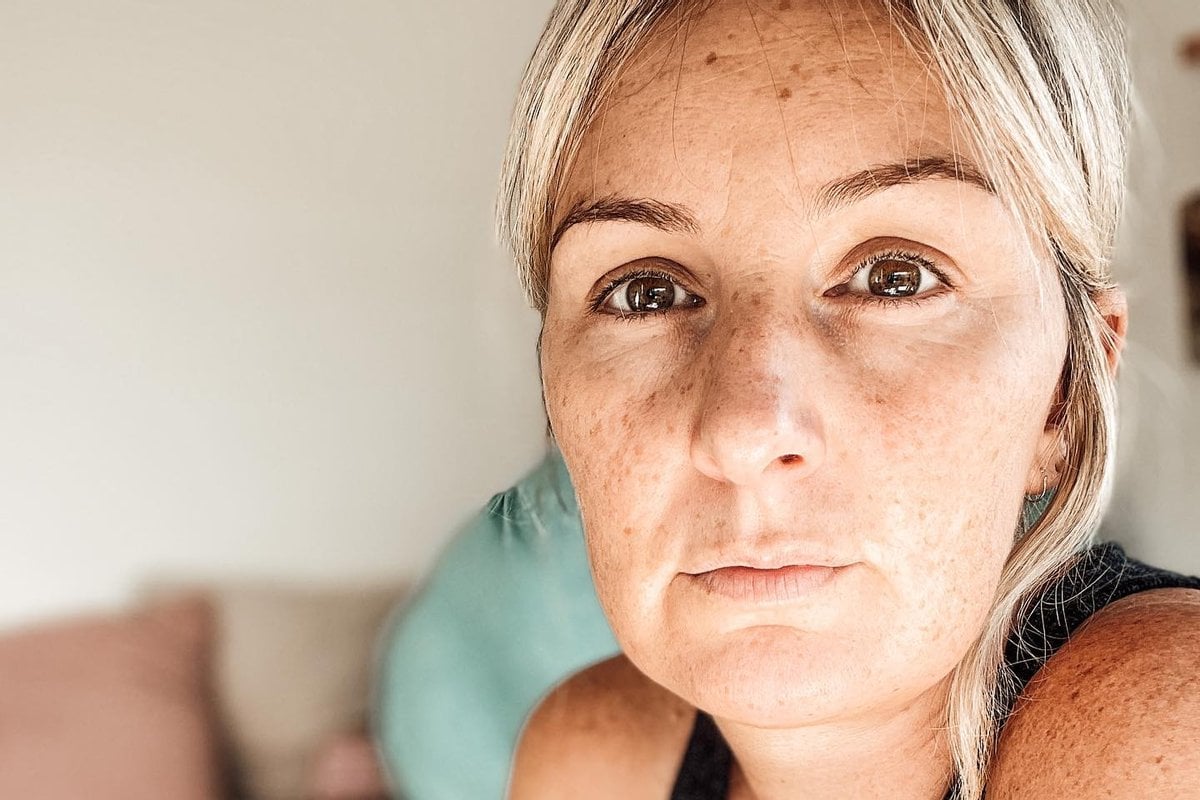 This post discusses pregnancy loss and could be triggering for some readers. 
This is a hard article to write, and I have written a few when it comes to fertility treatment and well, my life. I think the hardest part to write about is the where I was going through the experience but I didn't quite realise I was.
As a person who would like likes to think she is self-aware (while studying a Masters in Counselling and Psychotherapy), the lack of awareness of my actions was the scariest part.
But that is how escapism works. I started off being aware... but then my anxiety really took over at a time when I was most vulnerable.
Watch: Everything you need to know about postnatal depression. Post continues after video. 
I have been on the fertility treatment road for four years now. My beautiful husband was diagnosed with prostate cancer young. Thirty-six years young. And we have been forced to try for a baby "unnaturally" as a "geriatric patient" in a pandemic. It's not been fun.
We were blessed with the joy of our lives after two years. There was a miscarriage in there too, and while my baby boy Bryn is the definition of sunshine, our family building phase is ongoing.
Making a baby is one of those experiences that so beautifully demands us to truly surrender.
But after four years of having intimate time with doctors, IVF clinics, pregnancy losses and positive tests followed by negative ones, I was struggling to keep my head above water.
These challenges of course don't include a pandemic, becoming a new mum, and a life of my own.
A unique version of grief and pain had started to catch me. The grief is really specific. It can feel weirdly shameful.
Nobody died.