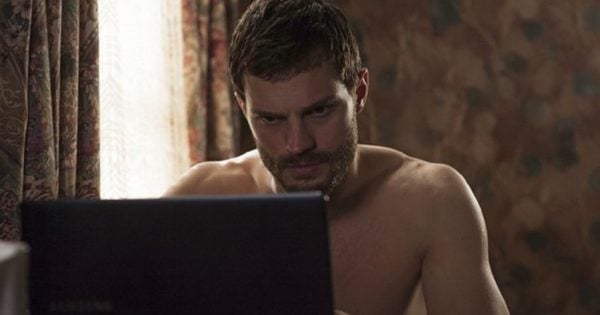 I find some of my favourite TV shows accidentally, at a time when I desperately need something to watch or tide me over until the next series of an already established favourite comes back.
One of these "accidental favorites" is called The Fall.
It is seriously one of the most chilling TV shows I have ever watched and I'm not even finished watching it yet.
The last few episodes of series three are yet to air in Australia and I am hanging on by a thread.
What will happen?!?
Confession: I already know because I couldn't help myself and Googled a synopsis. Still, I'm ready to have my mind BLOWN!
Listen to Holly Wainwright explain exactly why you should watch The Fall on this week's episode of Mamamia Out Loud.
The stars of this show are Gillian Anderson of X-Files fame and Jamie Dornan from 50 Shades of Grey.
The show follows a serial killer (Dornan) and the efforts by law enforcement to stop him and bring him to justice. None of that will spoil it for you.
One of the first scenes you'll see is of a man by the name of Paul Spector strangling the life out of a poor girl. He's your worst kind of nightmare – loving father and husband by day, deranged serial killer by night.
And Detective Superintendant Stella Gibson (Anderson) is brought in from the UK to Belfast, Ireland to try and solve the crime. She's the one to link the crimes and the one to ultimately identify him.
Spector realises Gibson is onto him and seems to enjoy her attempts to catch him, taking time out to call her and creating some of the most intense, creepy scenes ever to be produced for a TV show.