While some of the world consumes itself with the knowledge Ivanka Trump has been gifted an office in the West Wing and top security clearance, another part of the world has been absorbed by the news that the unofficial First Lady has hired an Australian stylist.
Pret-a-Reporter report Trump's eldest daughter has hired Aussie stylist Caitlin (Cat) Williams to help craft her public image through designer clothing and carefully put-together outfits.
So who is the stylist behind one of the world's most powerful women?
Williams has held a myriad of jobs in the fashion world – from Sydney to New York – after studying Fashion Business at FBI Fashion College and later obtaining a Bachelor of Arts at the University of Sydney.
Prior to her now high-profile styling gigs, Williams worked in Sydney for the now-defunct Cleo, Vogue and Harper's Bazaar. More recently, she worked for two-and-a-half years with celebrity stylist Micaela Erlanger who has dressed the likes of Meryl Streep and Lupita Nyong'o.
It's unclear how long Williams has been working with Trump, or if she has been the one to put together some of her most iconic outfits since the inauguration.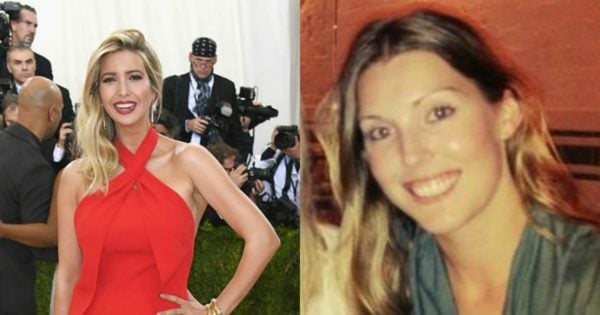 Since her father's White House rise to prominence, Ivanka's clothing choices have been the source of both conversation and controversy, most recently after her appearance at Trump's first address to Congress earlier this month.
Social media users, like social media users frequently do, found themselves enveloped in a frenzy regarding the 35-year-old's $4000 burgundy gown by French designer Roland Mouret.
Some users were appalled at the price tag, some more disappointed she did not wear an American-designed dress, while others called the "cocktail" style gown unsuitable.
Here's hoping Williams can navigate the murky waters of designer clothing, US politics and public perception.