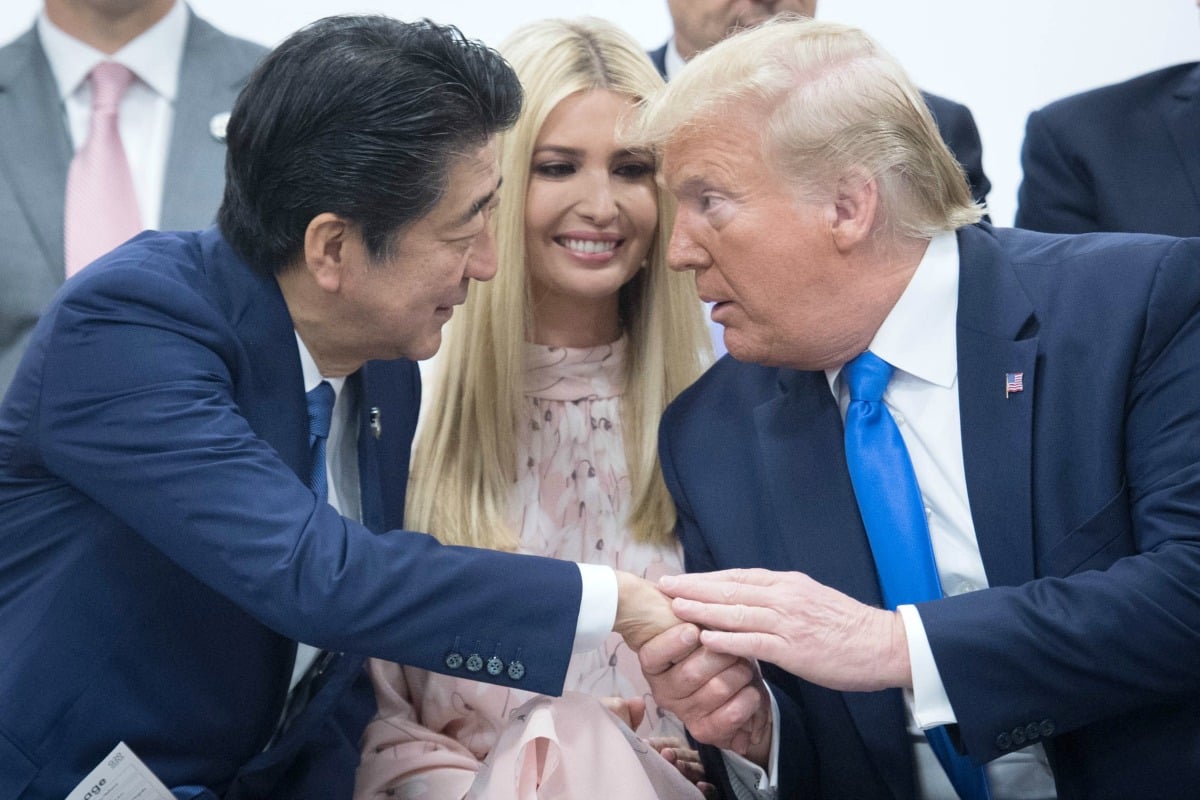 Attending important diplomatic events like the G20 summit requires a certain level of, well, importance.
It is reserved for leaders, heads of state and top-level ministers of the world's biggest economies, those from other nations they choose to invite and the heads of various international organisations. Basically, to get there usually requires years of hard work, as well as foreign policy and political experience.
Or you could just have the last name Trump.
On Saturday, the French government released a video from the June 28-29 G20 event in Osaka, Japan, that showed US 'First Daughter' Ivanka Trump awkwardly conversing with a series of very important people: French President Emmanuel Macron, British Prime Minister Theresa May, Canadian PM Justin Trudeau and International Monetary Fund director Christine Lagarde.
Ivanka Trump appears to be trying to get involved in a talk among Macron, May, Trudeau and Lagarde (IMF head).
The video is released by French Presidential palace. pic.twitter.com/TJ0LULCzyQ

— Parham Ghobadi (@ParhamGhobadi) June 29, 2019
The context of the leader's conversation is not known, but in the video May can be heard saying: "As soon as you charge them with that economic aspect of it, a lot of people start listening who otherwise wouldn't listen."
Ivanka then joins in: "And the same with the defence side of it, in terms of the whole business that's been, sort of, male-dominated so…"
IMF director Lagarde's head jerks towards Ivanka, with pursed lips and an expression on her face that can clearly be read as irritation. Maybe with a hint of confusion. It's certainly not welcoming.
— Susan Bentz (@Shout2universe) June 30, 2019