After a tricky week in the Trump presidency, First Lady Daughter Ivanka Trump is once again on the PR trail, starting her week with an appearance on the early morning show Fox & Friends.
There, the 35-year-old revealed that she's been "surprised" by the level of backlash and anger directed towards her father since he took office January 20, 2017, admitting that things have been "harder" than she thought they might be.
"There's a level of viciousness that I was not expecting," she said.
"I was not expecting the intensity of this experience…but this isn't supposed to be easy."
She then went on to address some of the "distractions" during her father's first few months in office.
(We're not sure if she means the ongoing Russia investigations or the endless speculation about Melania Trump not wanting to hold her husband's hand…)
"I didn't expect it to be easy, but some of the distractions and some of the ferocity…I was a little blindsided by on a personal level," she said, adding that her father felt "vindicated" and "positive," following former FBI boss James Comey's testimony last week.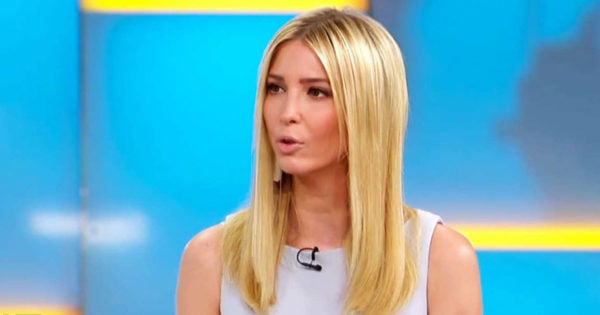 Trump said she's now focused on working to make a positive change with her father and his administration.
"I'm trying to keep my head down, not listen to the noise and work really hard to make a positive impact in the lives of many people," she said.