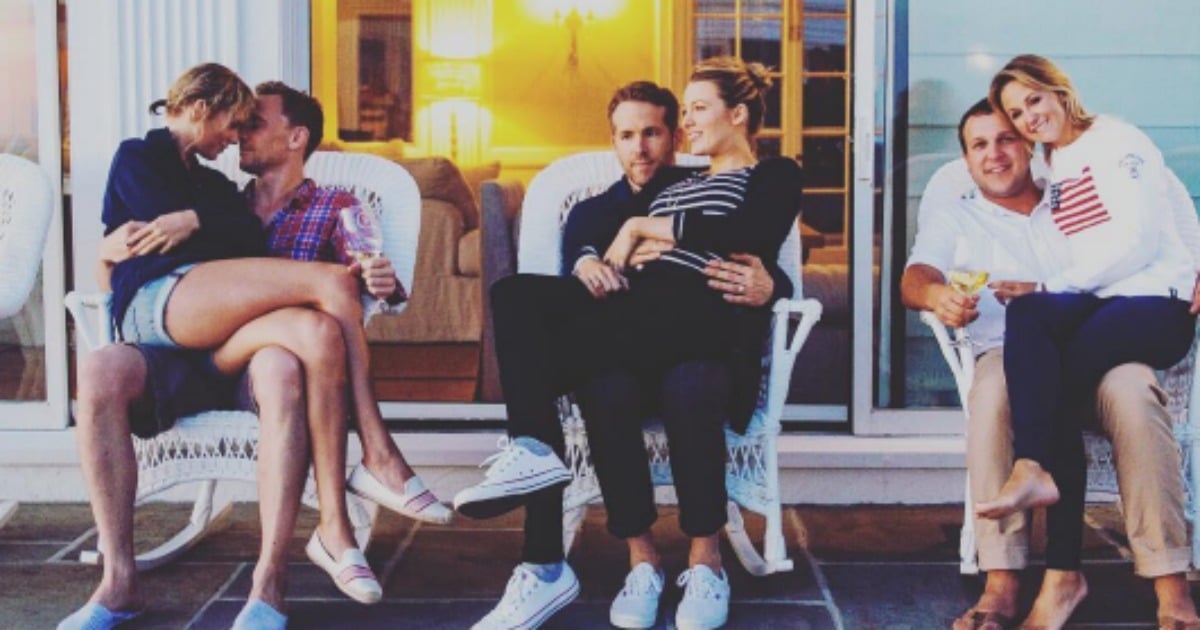 If a tree falls in a forest, and no-one is around to hear it, does it make a sound?
Likewise, if two celebrities start dating, and they don't take to social media to share the news, did it really happen?
The world has been scratching its head in confusion at the sensation that is Hiddleswift, asking over and over if theirs is a real love between Taylor Swift and Tom Hiddleston, or if it's all part of a magical musical conspiracy.
Well, you guys, ask no more.
It's official. It's real. It's love. (According to Instagram.)
One of Taylor Swift's besties, Britany LaManna, has blown the lid on Hiddleswift, sharing a sweet snap of the pair canoodling on the porch of the singer's Rhode Island mansion.
Alongside Blake Lively and Ryan Reynolds, of course.
Maybe in celeb land you need another A-list couple to stamp their approval on your love… kinda like how you have witnesses sign the documents at your wedding. Maybe.