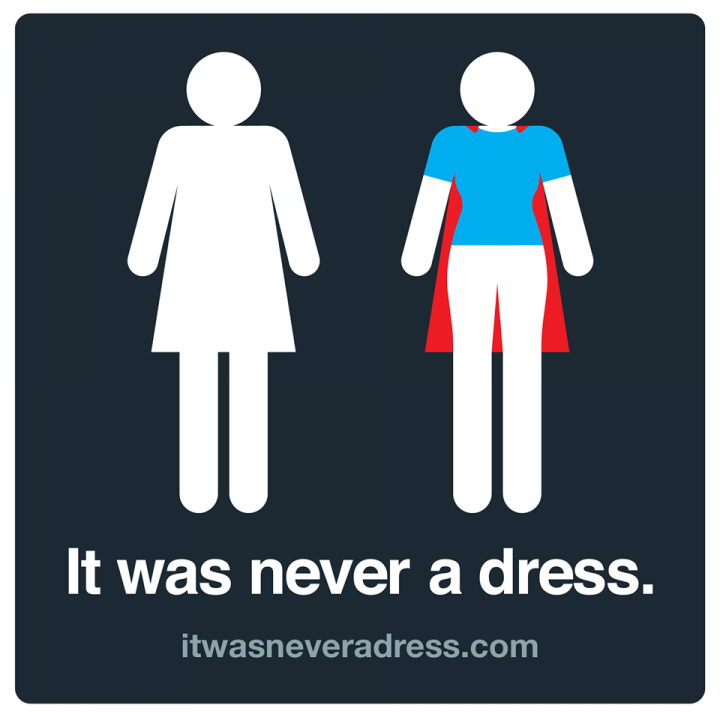 Seriously, you'll never look at it the same way again.
If you're a lady who finds herself a little put off by the female bathroom sign, then this campaign is for you.
For too long, the skirt has been made synonymous with womanhood in bathrooms worldwide and, frankly, we're more than a bit over it.
Another hashtag doing the rounds: The truth about the #feministsareugly hashtag.
Thankfully, by giving the sign a little tweak, programmer and activist Tania Katan has vastly improved it and challenged some dated assumptions about women at the same time. Geez women are great at multi-tasking.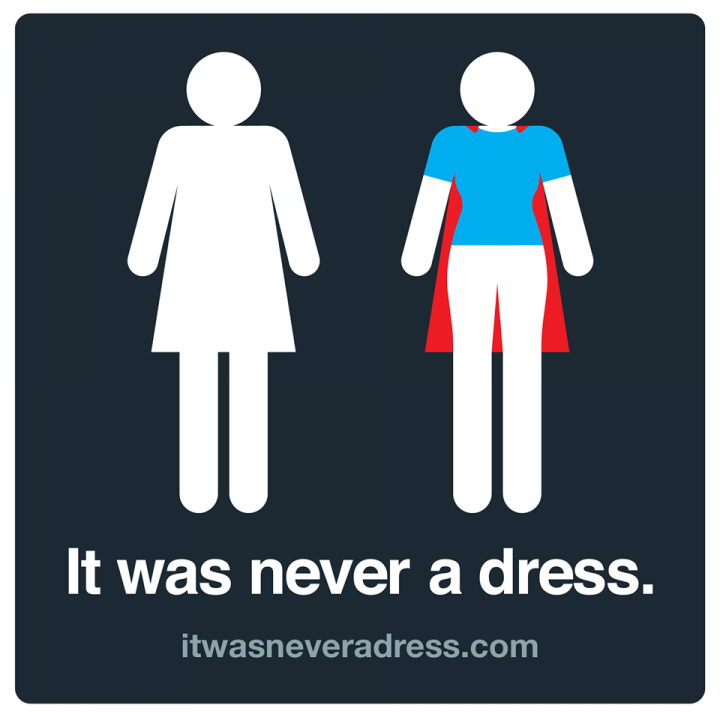 Much better.
The picture was created to inspire women in tech, but we think it has a pretty great message for women in general.
It's forming the basis for the It Was Never A Dress social media campaign, which, according to their website,  is an invitation to "shift perceptions and assumptions about women and the audacious, sensitive, and powerful gestures they make every single day."