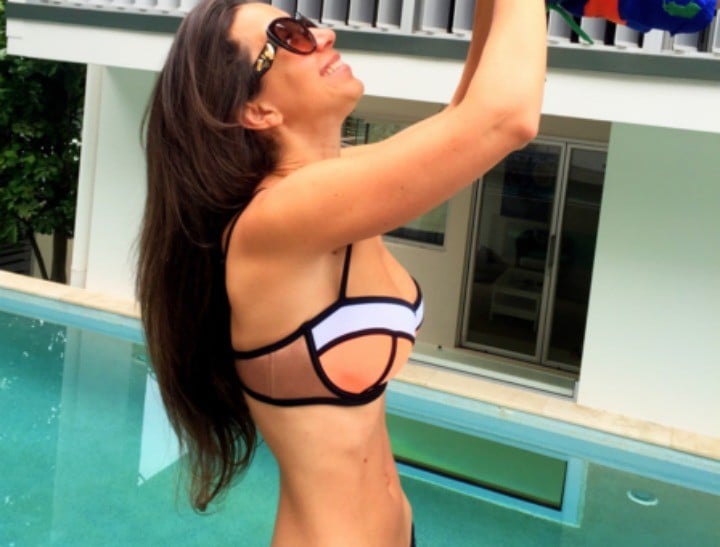 Skinny sucks… apparently.
I remember the day well. My fiancé, an ex-test cricketer, had announced our engagement on social media while we were holidaying in the US. He posted a photo of the two of us in a New York restaurant. We were flooded with well wishes and positive comments. It wasn't long, however, before the trolls emerged.
Amongst the light-hearted comments such as "bowling a maiden over" and that my fiancé was "batting above his average", were far less complementary remarks. I needed to "eat a hamburger" and was apparently suffering from some kind of eating disorder.
Much to our surprise, this food-deprived bride to be would fall pregnant just a few days later.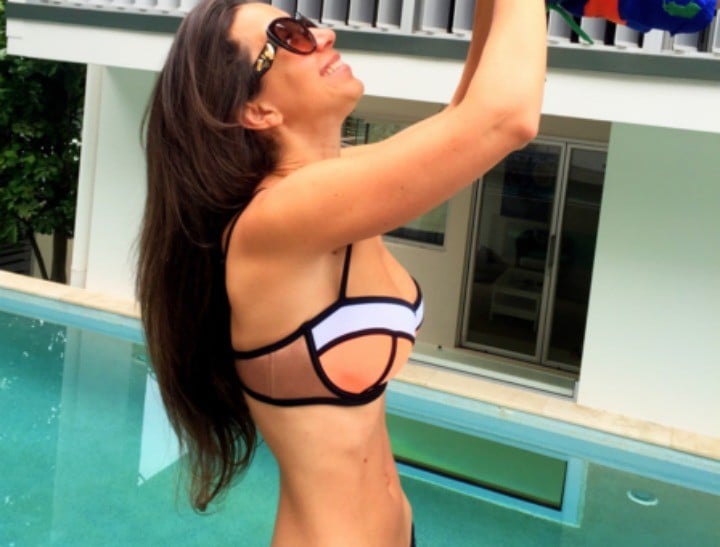 Fast forward to today. My son is nine and a half months old. When I was pregnant, I was told repeatedly by many 'experts' that I would struggle to deliver a child naturally because my hips were too narrow.
A subtle note. YOU WERE WRONG.
Apparently, skinny women struggle with breastfeeding too because they can't produce enough milk. Sorry to deflate your 'expert bubble' but wrong again. I'm still breastfeeding and my son is nearly 10 months old. No issues with milk production here. Thank you for your concern though.
I even recall my first weigh in at my OBGYN. The nurse double glanced at the scales and looked at me. "You weigh forty two kilos," she repeated twice in total bewilderment. FORTY TWO. I stood there completely unpeturbed. 'And your point is?' I thought to myself. She was convinced I was the lightest person she had ever come across to bear a child. I had been slight my whole life and was always front row of every class photo from reception to year 12.
I wasn't about to justify how much I ate on a regular basis. The night before, I had succumbed to pregnancy cravings and had eaten a large wood fire pizza followed by a chocolate molten pudding with triple cream till I felt sick. I knew what she was alluding to. I was familiar with references to anorexia and bulimia. I had heard them more times than I care to remember. It was no surprise to me how much I weighed. I knew the truth and that's all that mattered.