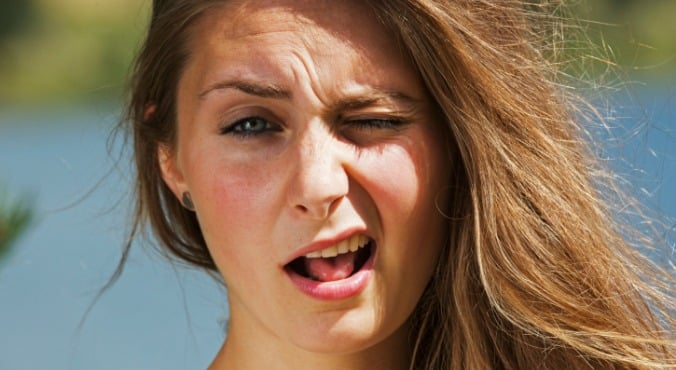 Image: Thinkstock
Every now and then, one of my eyelids decides to host a tiny, yet apparently quite raucous rave.
Okay, so there's never actually a bass-heavy party happening inside my face, but anyone who's ever experienced an eyelid twitch would agree that's exactly what it feels like.
For the uninitiated, this is how it works. One minute your eyes are happy doing their thing; the next, one of them starts twitching like a cockroach that's just inhaled Mortein. And it won't stop. This is usually when you're in the middle of a very serious conversation with your boss, one in which you need to employ lots of eye contact and, ideally, not look like this:
If you also have an occasional raging eyelid, you're not alone. According to Paula Katalinic, Professional Services Manager at Optometry NSW/ACT, involuntary eyelid twitches - known as eyelid myokymia - is quite a common complaint presented to optometrists and optomologists. The pulsing sensation (which, by the way, isn't as noticeable to others as you think) is caused by the orbicularis oculi muscle, which is responsible for closing your eyes.
How to protect your eyes from your iPhone
Although it'll freak you out the first time it happens - especially because it's out of your control - Paula says there's no need to be concerned about your mad twitching eye. "It's rare that [eyelid twitching] is associated with anything serious," she explains. "The majority of times it would be caused by things like stress, tiredness, overdoing computer work in dry, air conditioned environments, or drinking too much caffeine or alcohol."