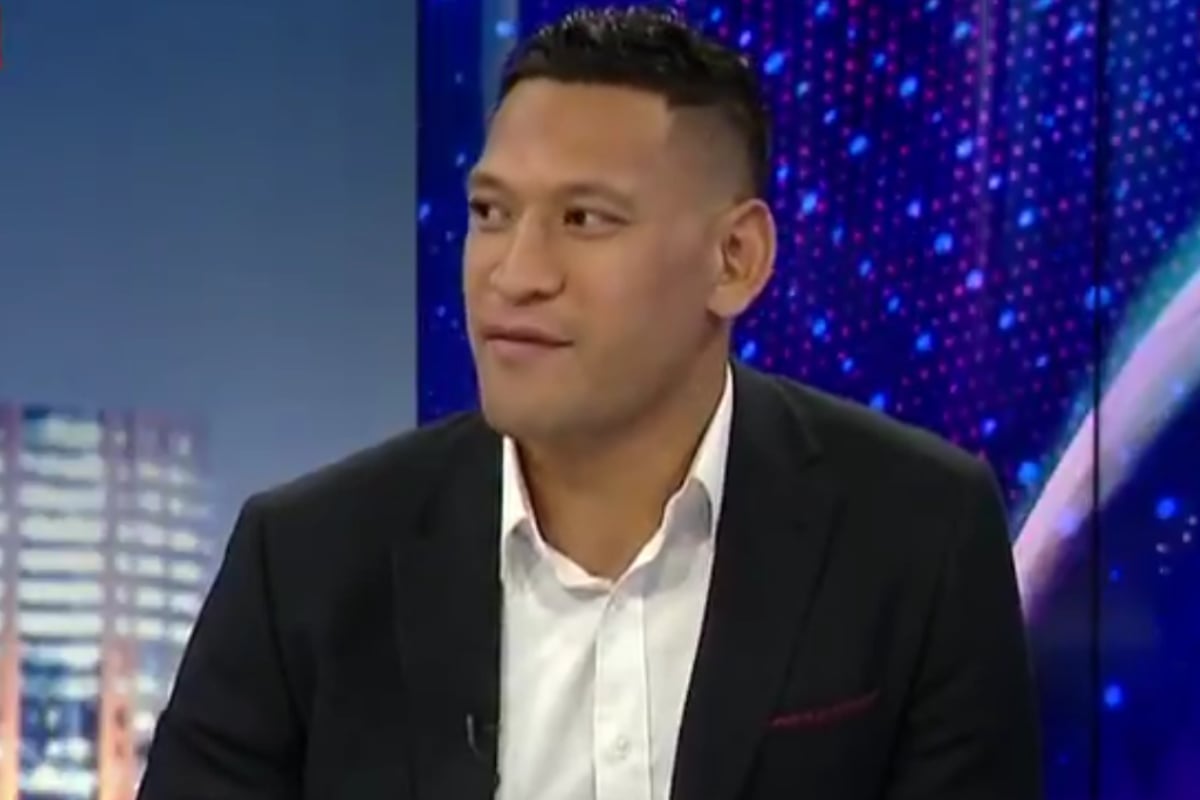 –With AAP.
1. "Completely untrue." Rugby Australia says Israel Folau lied in his first TV interview since being fired.
Rugby Australia has described ex-Wallaby Israel Folau's claim they offered him money to remove his Instagram post as "completely untrue".
Speaking to Alan Jones on Sky News on Thursday night, Folau said RA had offered him money to remove the post that was condemned as homophobic, but he declined to do so.
RA on Thursday denied offering Folau money to remove the post.
Israel Folau appeared on Sky News for his first televised interview. Post continues below video.
"Any suggestion that Rugby Australia offered Israel Folau money to remove a post made on April 10, 2019, is completely untrue," an RA statement said.
Folau said he is hoping for an apology from Rugby Australia when he meets with officials from the body at the Fair Work Commission on Friday.
"I'm hopeful for an apology from them and admission that they were wrong," Folau told Sky News on Thursday.
"That would be something that I would like to get."
RA sacked Folau after taking issue with a social media post by the committed Christian in April. Folau had paraphrased a Bible passage saying "drunks, homosexuals, adulterers, liars, fornicators, thieves, atheists and idolaters" would go to hell unless they repented.
He has launched legal proceedings with the Fair Work Commission against the body, arguing he was unfairly dismissed on religious grounds.
Folau is seeking $10 million in damages from RA and wants his multimillion-dollar contract reinstated after it was pulled by the association.
He said sharing the bible and its passages was part of his duty as a Christian, but understood how people could be hurt by his posts.
"I couldn't do that as a person that's convicted by my faith. I couldn't live with that," Folau said.