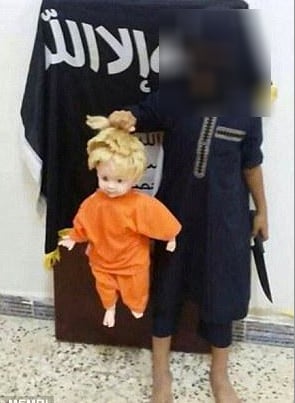 Warning: This post contains some disturbing images of children with weaponry. 
This has got to be one of the lowest social media tactics Islamic State has used so far.
The images of babies, as young as months old, flooding social media sites like Twitter to, presumably, gain sympathisers and exert power.
Can you imagine being born into a world where violence and destruction are your most integral values? Can you imagine being taught to hate before learning to speak?
That's the reality for these children.
Here are some of the images of "ISIS babies". Warning: viewer these images may distress some readers. (Posts continue after gallery):