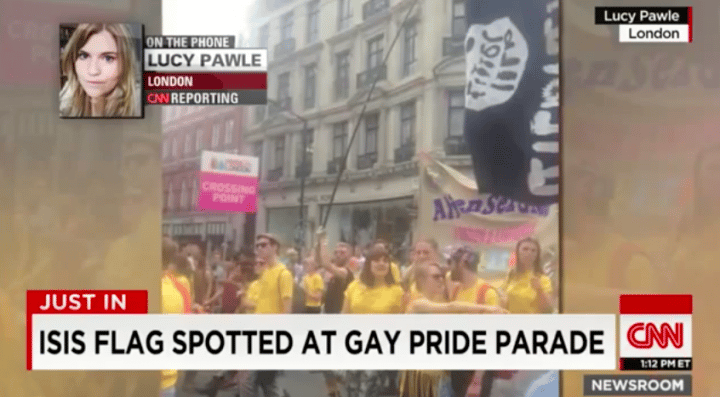 Well that's embarrassing.
Here's a helpful rule to live by: before you tell the world there was absolutely and definitely an ISIS flag at a Gay Pride parade, you must first make sure it is not actually a flag covered in dildos and butt plugs.
Unfortunately, CNN's international assignment editor Lucy Pawle did not heed this warning over the weekend when she thought she had uncovered the scoop of the century.
At London's Gay Pride Parade she boldly announced, "This man dressed in black and white was waving what appears to be a very bad mimicry, but a very clear attempt to mimic the ISIS flag."
She continued, "If you look at the flag closely, it's clearly not Arabic.In fact, it looks like it could be gobbledygook."