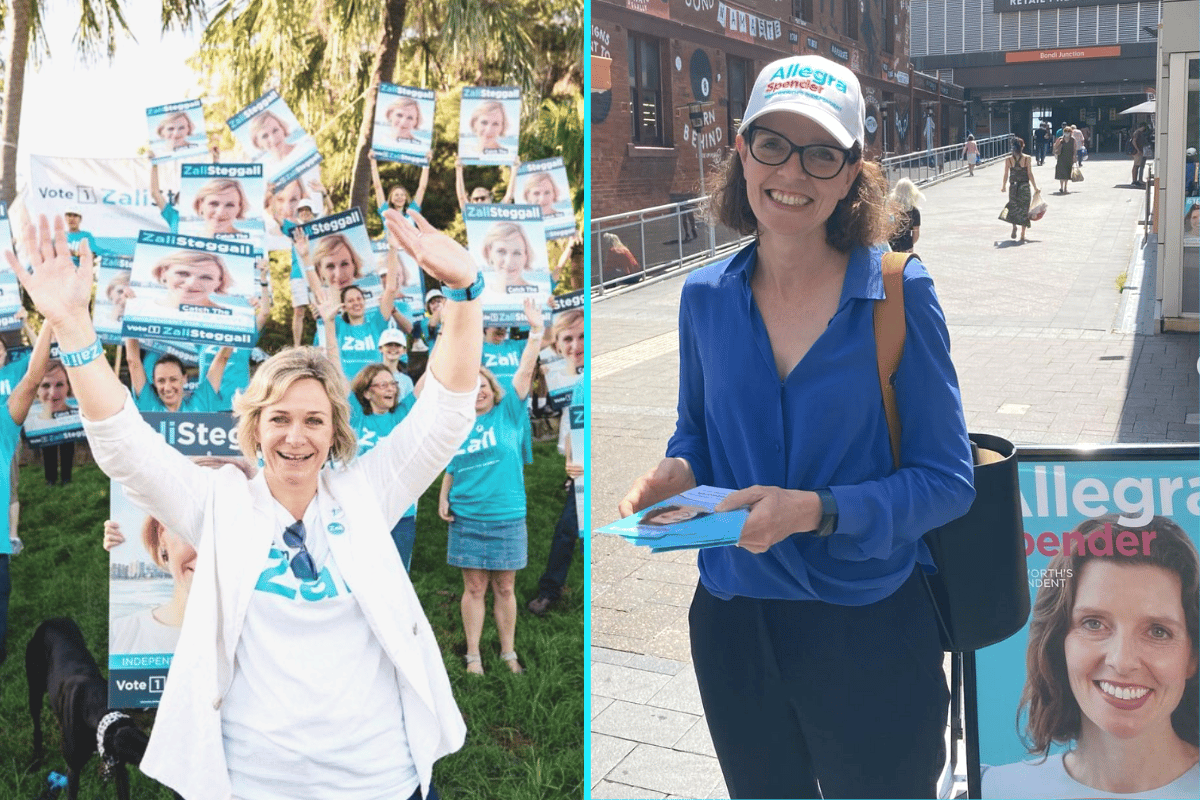 To keep up to date with the federal election campaign as we head to the polls to vote on May 21, visit our election hub page. There you'll find analysis, explainers and all the results of our Mamamia Votes survey.
Often we're told that voting for an independent candidate is a 'wasted vote'. The thought process being do standalone candidates really have enough power to make any real change?
But in this year's election we have a lot of independent candidates running, many of whom are women. 
And they are making quite the impact so far, with a rise of 'the teals'. They represent a group of 22 independents who have received funding from Climate 200. At the upcoming federal election, Climate 200 has been raising funds to support "underdog" candidates who stand for "cleaning up politics and following the science on climate change". And incredibly, 19 of the 22 Climate 200 candidates are women.
These teal independents are aiming to challenge Liberal MPs in city electorates traditionally considered 'Liberal party heartland'. Given apathy at our top two political options is high - just think of the infighting, alleged bullying and gaffes - some are asking will the independents get more ticks in the ballot box this year? Quite possibly.
Mamamia's news podcast The Quicky spoke to an independent candidate and a Liberal Senator to find out what you need to know before you head to the polls on May 21. 
Watch this trip down memory lane: The Goggleboxers watch the historic 'Yes' vote. Post continues below.
But firstly, some context. 
A lot of these independents are using the colour teal for their campaigns and marketing to distinguish themselves as part of the Climate 200-backed independents movement. Another interesting thing about these independent candidates is that a lot of them haven't come from the political staffer ranks. Instead, they are working professionals wanting "to make a difference".