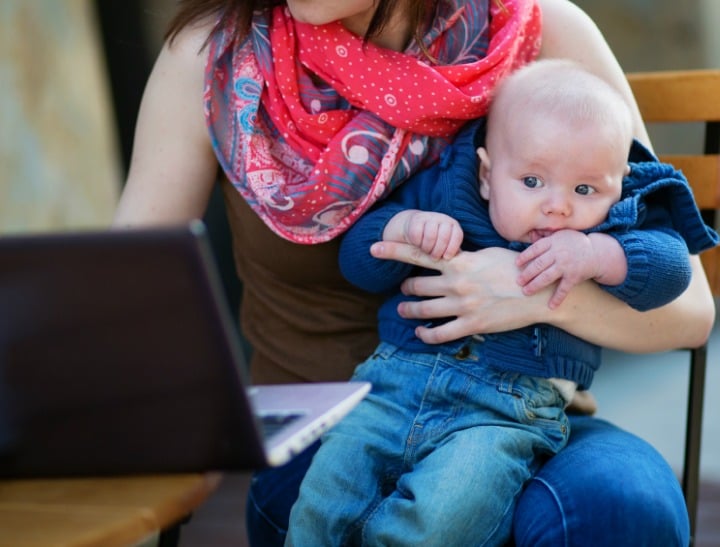 A new survey has confirmed what working mothers have been saying for years. Working mums are doing the lion's share of childcare.
ReachTEL conducted the poll for parents lobby group, The Parenthood and Maurice Blackburn Lawyers.
The survey of 1,087 working mothers with children under 18, found that less than five percent of men are shouldering the childcare burden while almost 80 percent of working mums are doing it all.
The question is, though, why does this phenomenon persist?
The idea of the lazy dad sitting around waiting for his dinner while mum handles the kids and cooks the meals is so outdated as to be laughable.
Jo Briskey, Executive Director of The Parenthood agrees. "What these results show is our society's persistence with the 1950s notion that mum's primary job is to look after the kids."